AR Perspective Finder
AR Perspective Finder overlays a scaled perspective grid on top of a photo to create a perfect and accurate perspective drawing. The uses for Perspective Finder are endless. Sketch an interior design renovation over a photo of your kitchen, draw a floor plan layout over a new office space, or look down over a plaza to cast a grid and create a new landscape plan.
---
How to Get Started with AR Perspective Finder
Step 1. Launch AR Perspective Finder
Tap the "+" button and then select "AR Camera" to start a project with the AR Perspective Finder.
Step 2. Set Your Grid
Move iPad back and forth to register surface. After the grid appears, use a one-finger pan to move the grid. Once aligned, tap the Yellow Check to lock the grid in place.
Pro Tip
If you see a gray screen and a "Limited Tracking" warning, be sure that you have Camera Permissions turned on in your Settings App under Trace.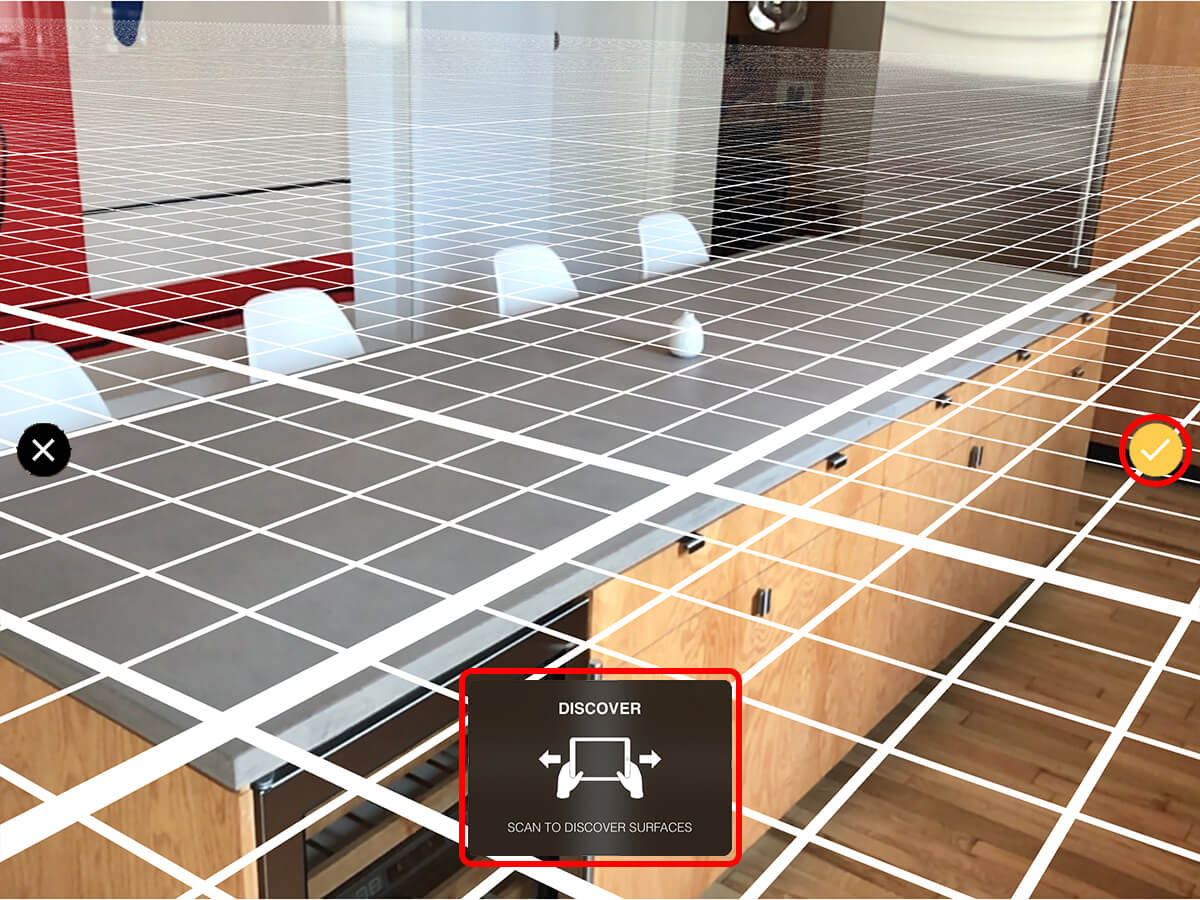 Step 3. Adjust Grid Rotation, Size, and Appearance
Align your grid to your space. Then, adjust the grid size and color to create the perfect grid to sketch over.
Orientation
Tap "Orientation" on the right and then adjust the slider on the left to rotate your grid.
Intensity
Tap "Intesity" on the right and then adjust the slider on the left to change the color of your grid from black to white.
Units
To set your grid size, tap "Units" on the right. Then, select your grid size on the left. You can also toggle between imperial and metric units.
Step 4. Capture Scene & Grid
Capture the scene by pressing the Camera button. A new project will be created with your photo and a grid overlay.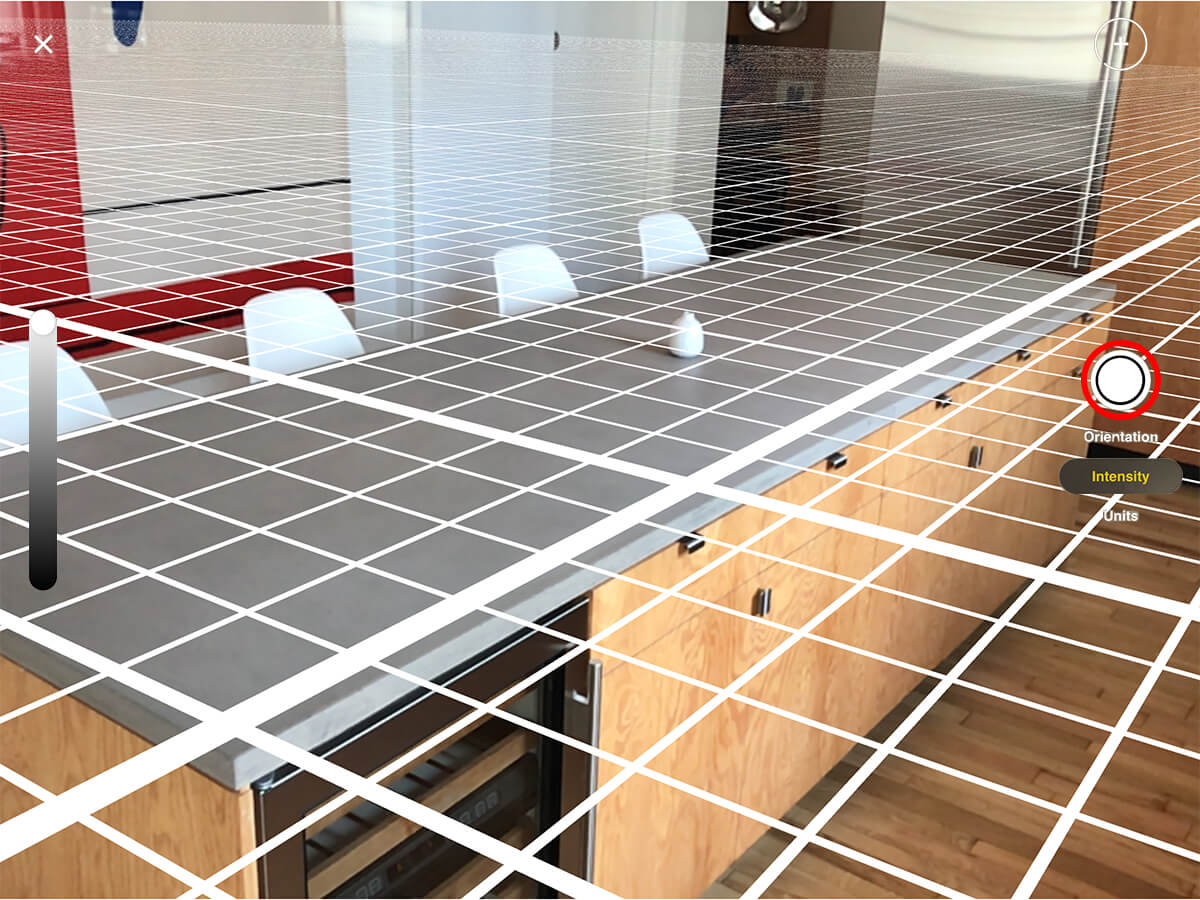 Step 5. Create Perspective Drawing
Now you can start sketching in perfect scale using your scale grid underlay and the perspective tools.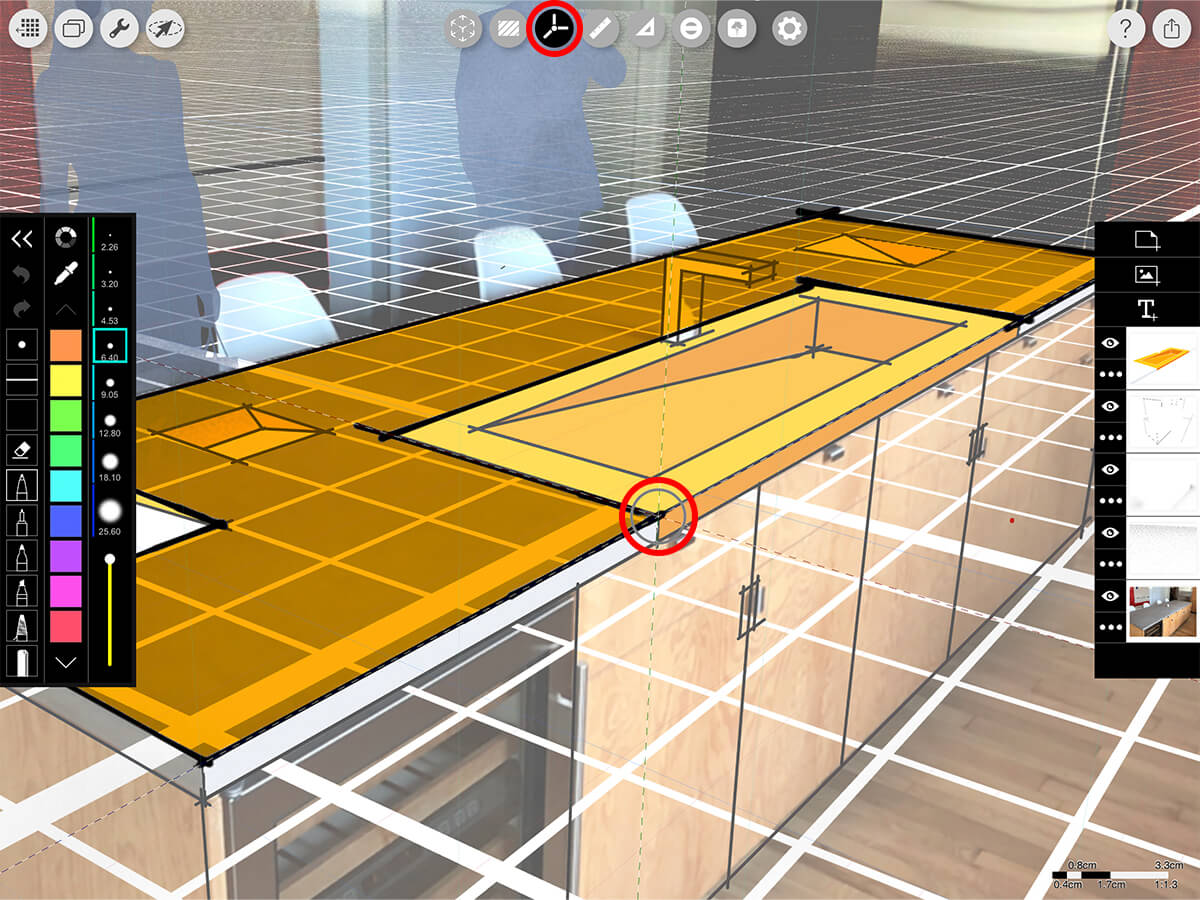 ---
How To Video
Enjoy this how to video highlighting how to get started with AR Perspective Finder.
---
Additional Resources
How To...Sketch in AR
Morpholio Launches Augmented Reality Tools for Its Apps
Read More on Metropolis Here >
Three Easy Steps to See Your Plan in AR by David Drazil
---
Version: 5.3
About Morpholio Trace - Sketch Cad
Why Morpholio Trace for Architects, Landscape Architecture and Interior Designers?
Awarded Best Apps for architects, landscape architects, and interior designers, Trace is the dream sketch cad and architecture drawing software. Featured as both, the best app for iPad Pro and the best app for Apple Pencil, Trace combines the beauty and speed of sketching with the intelligence and precision of CAD. Whether you're drawing project concepts, sketching through schematic design and designing architectural details, or just drawing on-site visits through construction administration and making high-res PDF drawing set markups, Morpholio Trace is everything you need for your new favorite architect app, landscape design app, or interior design app all in one. Welcome to the new best drawing app for iPad Pro.
Morpholio Trace Ecosystem
Morpholio drawing apps are not only named as the best app for architects, best app for architecture, best app for interior design, best design app, best app for landscape architects, and best app for iPad Pro, but they also now work as a perfect complement to, and seamlessly with your favorite architectural software, architecture apps, cad software, cad app, and interior design software. This includes Autodesk AutoCad, TinkerCad, Revit, SketchUp, SketchUp Viewer, Rhino, Pinterest, Adobe Photoshop, Shapr3D, UMake, and many more. In addition, your Apple iPad Pro, iPhone, and Apple Pencil will never be more exciting to use as Morpholio's suite of drawing, design, and sketching apps become even more essential in your design process.