Import Color Palettes
Does your architecture or design office share color palettes? Did you get a new color palette from a "How to Draw" pack? Learn how to import your new color palette.
Palettes by Barbara Dokshina.
---
How to Import a Color Palette
Step 1. Save & Share Palette File
Save your palette files to the "On My iPad" folder in the Files app. Then, press and hold on the palette file until the Edit & Share menu pops up. Tap "Share".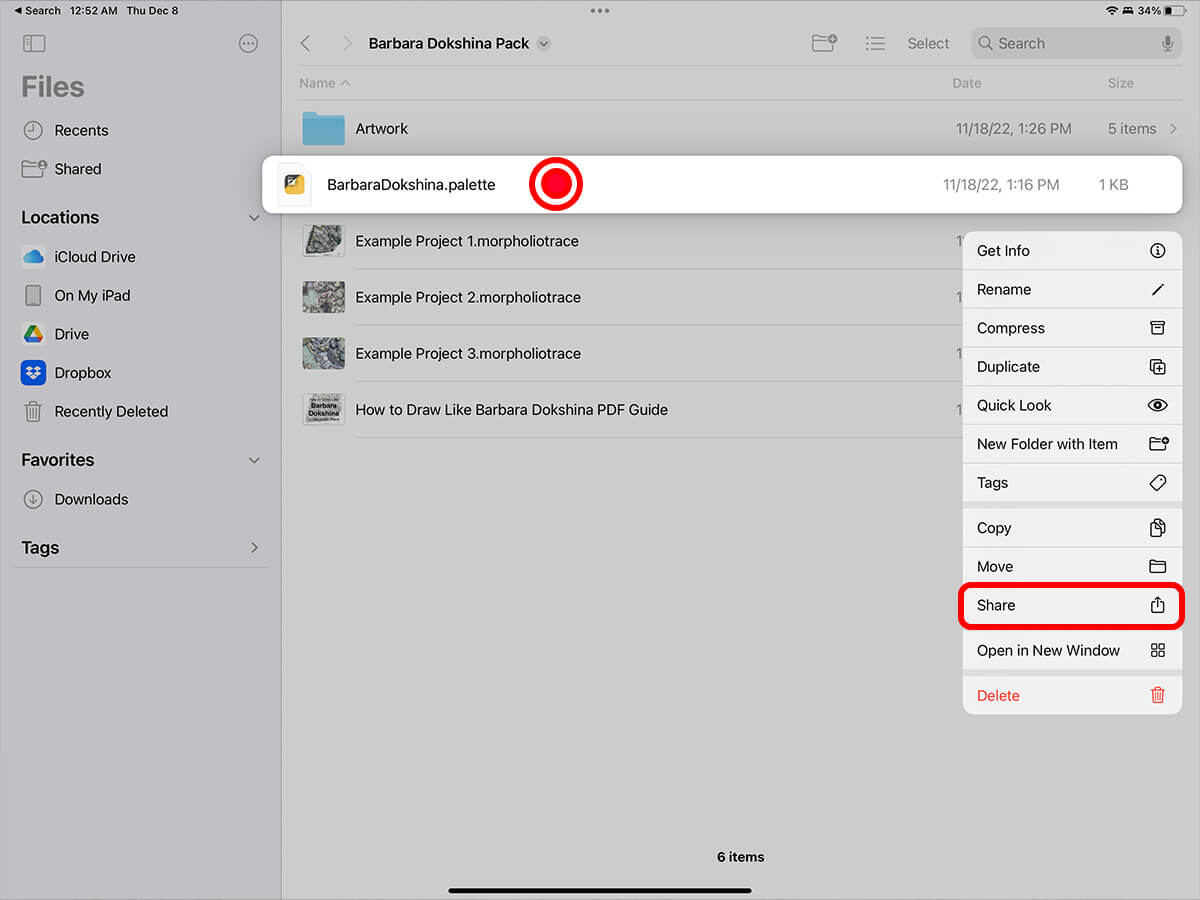 Step 2. Share to Trace
Select Trace from the share pop up.


Step 3. Install Palette
Trace will automatically open. Tap "Install" to add your palette to Trace.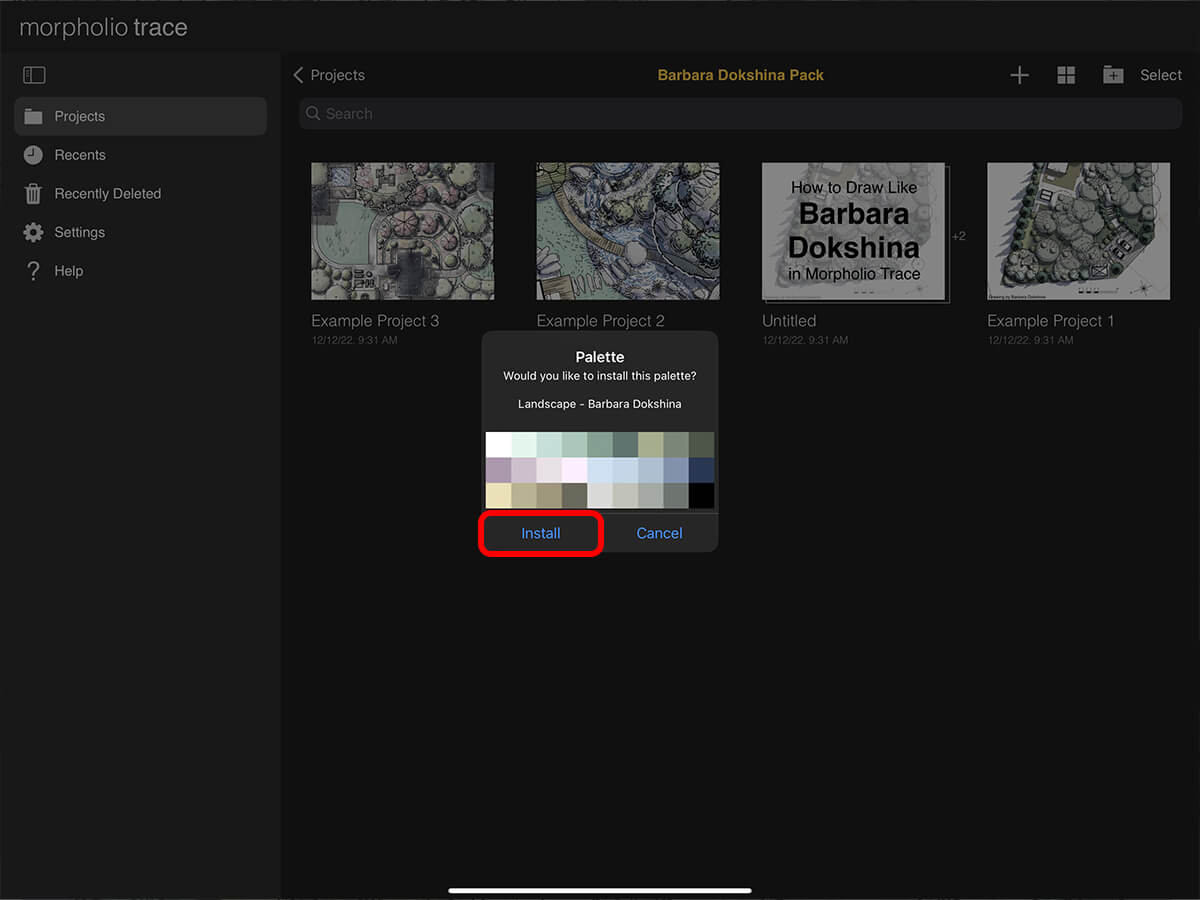 Step 4. View Your Palette
Open a project and tap the Palette button to view your newly added palette. It will be added to the top of your palette list.
Pro Tip
Press and hold, then drag any palette to rearrange the order.
Step 5. Repeat
Keep repeating steps 1-3 until you've added all of your palettes!
---
Version: 5.4
About Morpholio Trace - Sketch Cad
Why Morpholio Trace for Architects, Landscape Architecture and Interior Designers?
Awarded Best Apps for architects, landscape architects, and interior designers, Trace is the dream sketch cad and architecture drawing software. Featured as both, the best app for iPad Pro and the best app for Apple Pencil, Trace combines the beauty and speed of sketching with the intelligence and precision of CAD. Whether you're drawing project concepts, sketching through schematic design and designing architectural details, or just drawing on-site visits through construction administration and making high-res PDF drawing set markups, Morpholio Trace is everything you need for your new favorite architect app, landscape design app, or interior design app all in one. Welcome to the new best drawing app for iPad Pro.
Morpholio Trace Ecosystem
Morpholio drawing apps are not only named as the best app for architects, best app for architecture, best app for interior design, best design app, best app for landscape architects, and best app for iPad Pro, but they also now work as a perfect complement to, and seamlessly with your favorite architectural software, architecture apps, cad software, cad app, and interior design software. This includes Autodesk AutoCad, TinkerCad, Revit, SketchUp, SketchUp Viewer, Rhino, Pinterest, Adobe Photoshop, Shapr3D, UMake, and many more. In addition, your Apple iPad Pro, iPhone, and Apple Pencil will never be more exciting to use as Morpholio's suite of drawing, design, and sketching apps become even more essential in your design process.