Smoothness
If you ever wanted the next level of natural fluidity, hyper precision and surgical adjustment to craft the perfect smoothness for your drawing, Morpholio Trace just made your day. Meet "Smooth Curves," your favorite tool for every architecture, interior design, industrial design, landscape design, art, illustration and more!
---
How to Set Your Smoothness
Learn how to set your smoothness to add add gentle bends, swooping loops, and meandering curves.
Step 1. Open the Pen Settings
Tap "•••" button on any of your pens to open your Pen Settings.
Pro Tip
You must set the smoothness for each pen slot.







Step 2. Set Your Smoothness
Adjust this slider to set the smoothness for each pen slot.
A. 5% - 25% Jitter Control
Add a little stabilization to your lines or reduce your coffee jitter!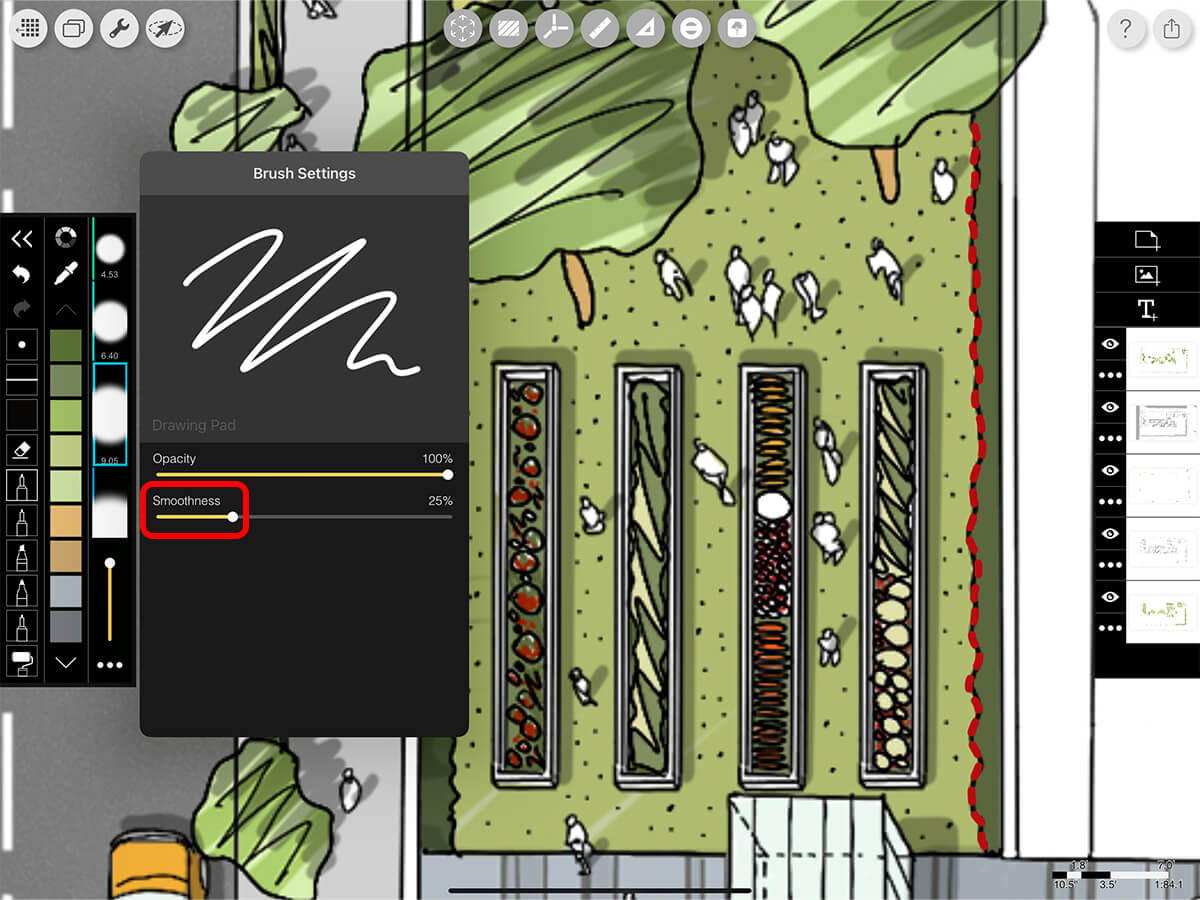 B. 30% - 70% Precision Curvature
Great for drawing curves with greater accuracy.
C. 75% - 100% Slow Curves
Perfect for drawing slowly to make long smooth curves with total control.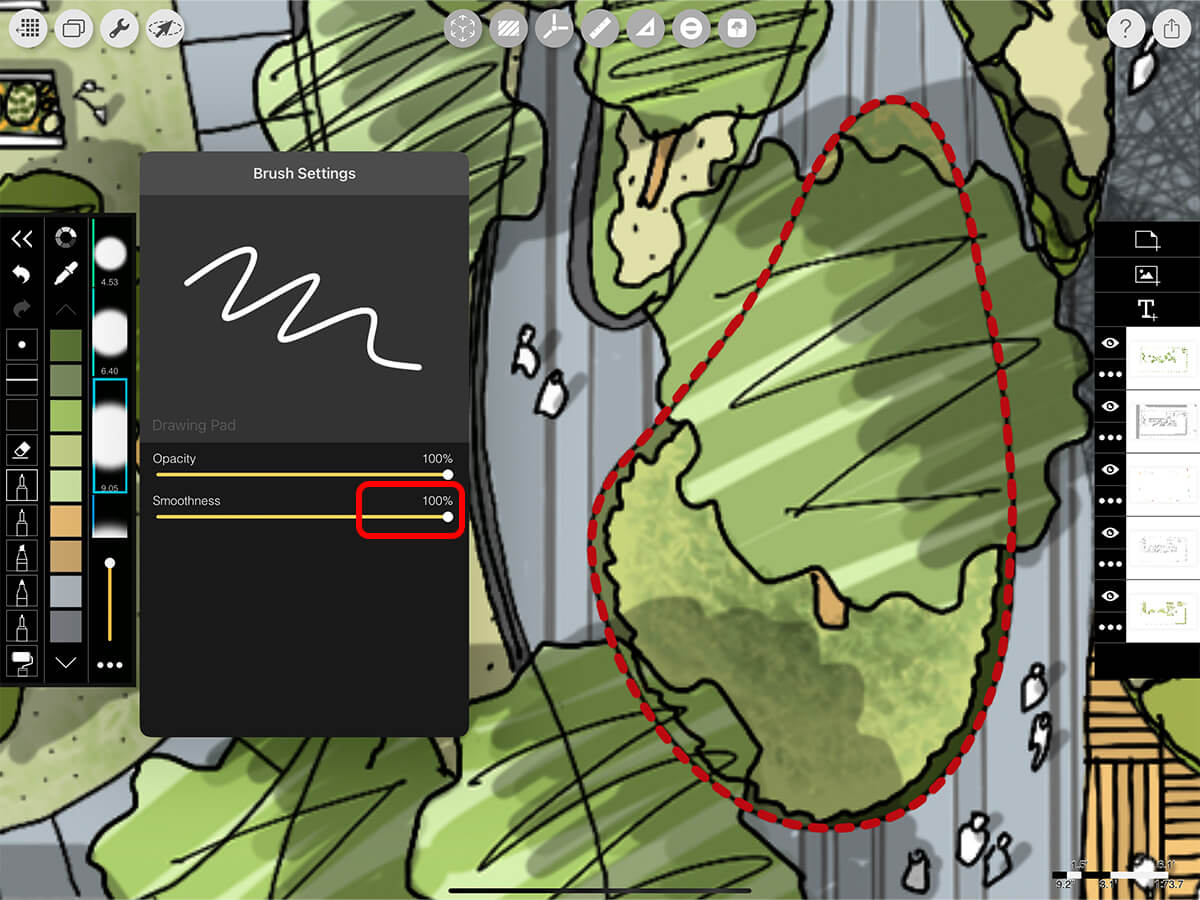 Step 3. Test Your Smoothness
Use the drawing pad to test out your smoothness settings before returning to your drawing.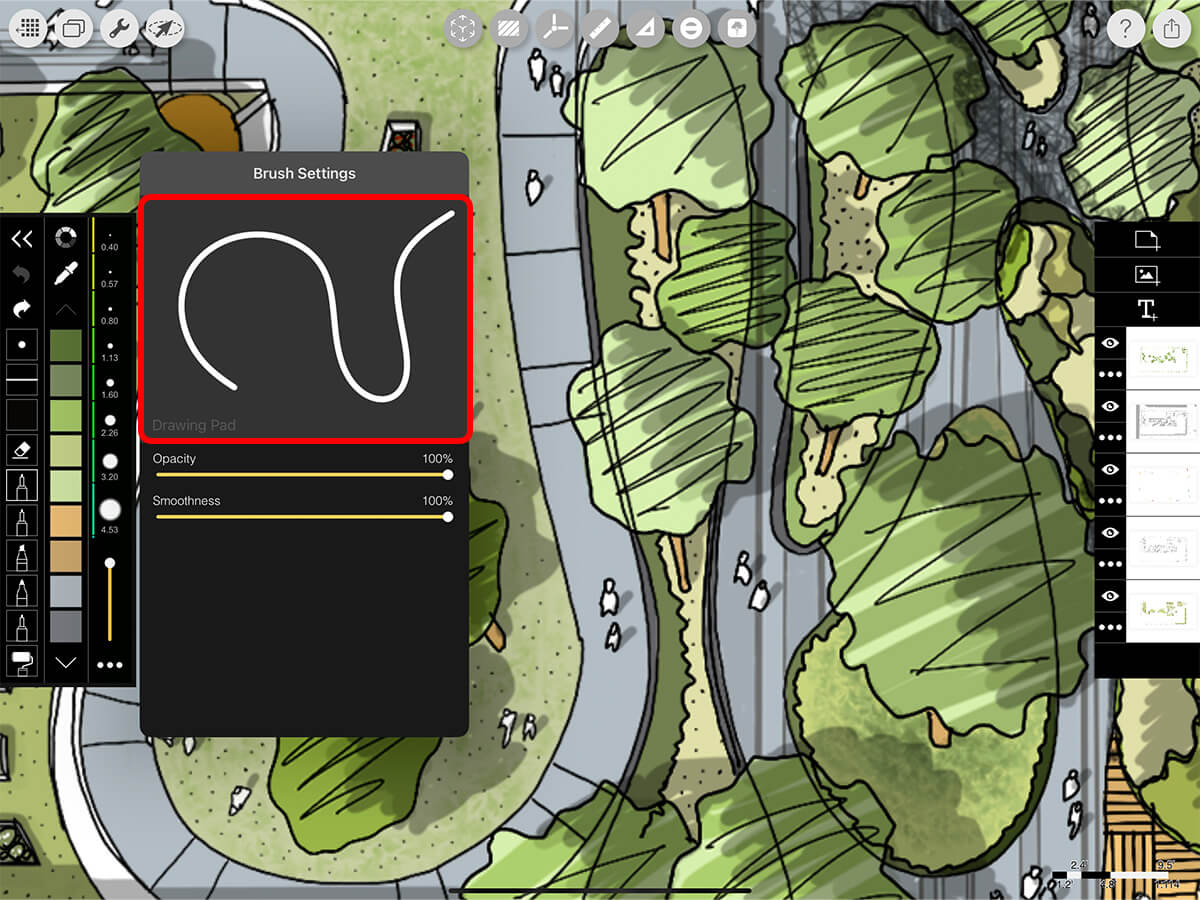 Step 4. Create Gorgeous Curved Drawings!
Whatever your discipline or level of expertise, you can now make perfect smooth curves.
Industrial Design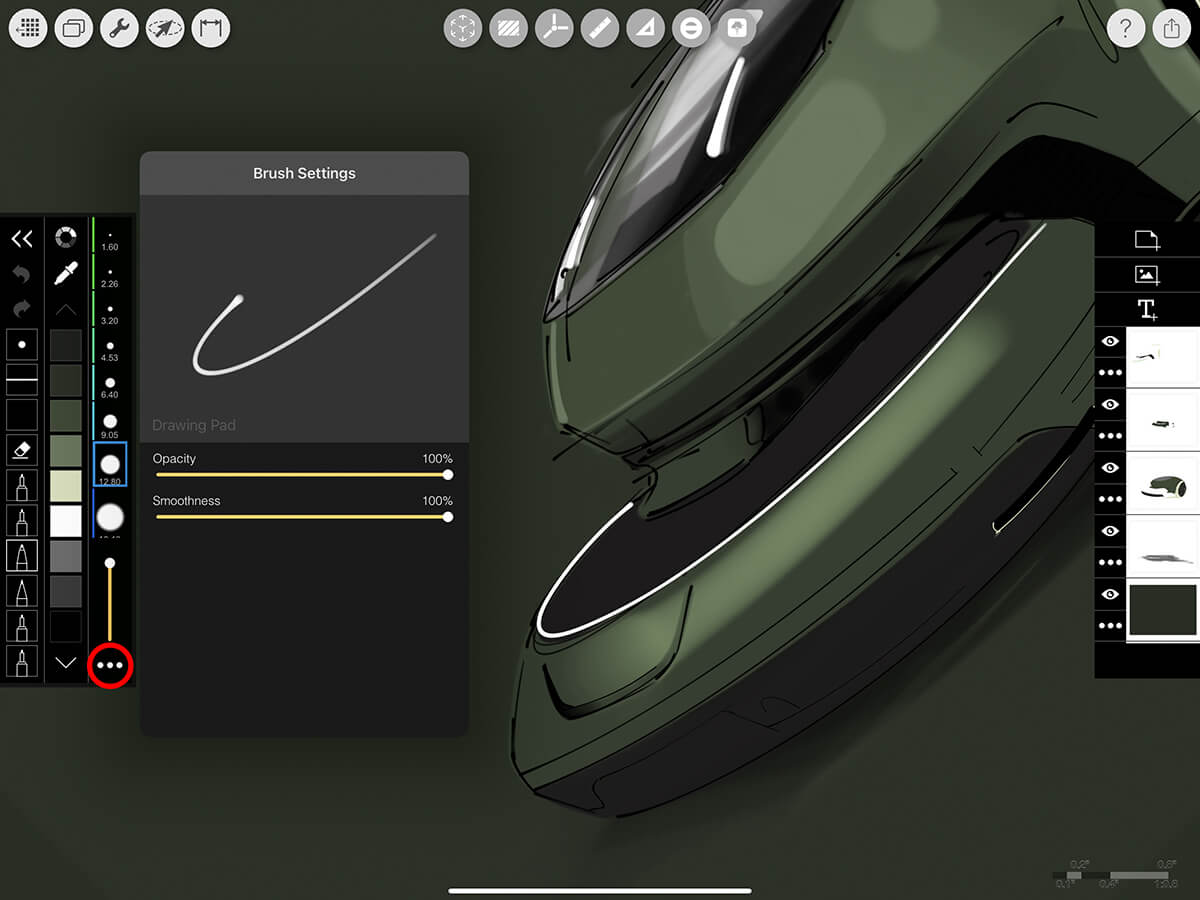 Interior Design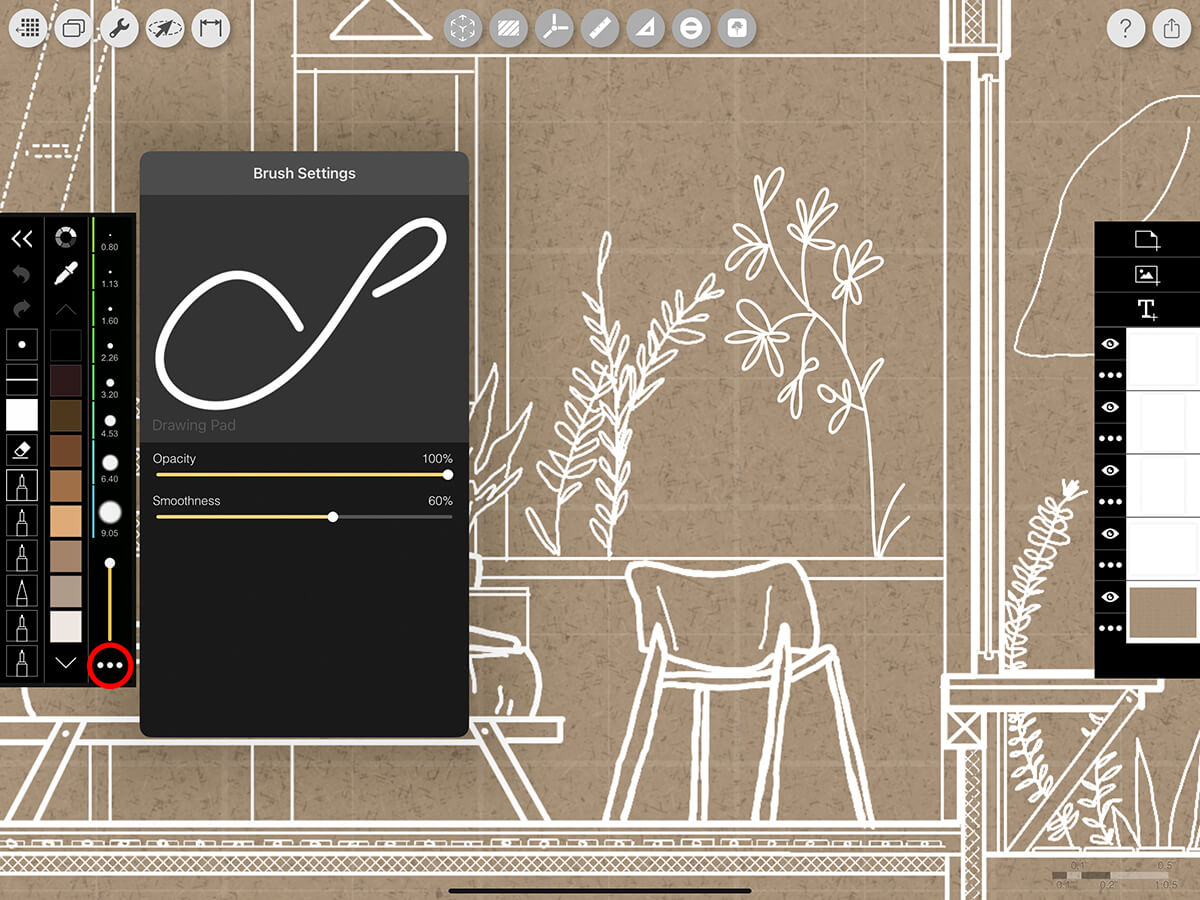 Landscape Design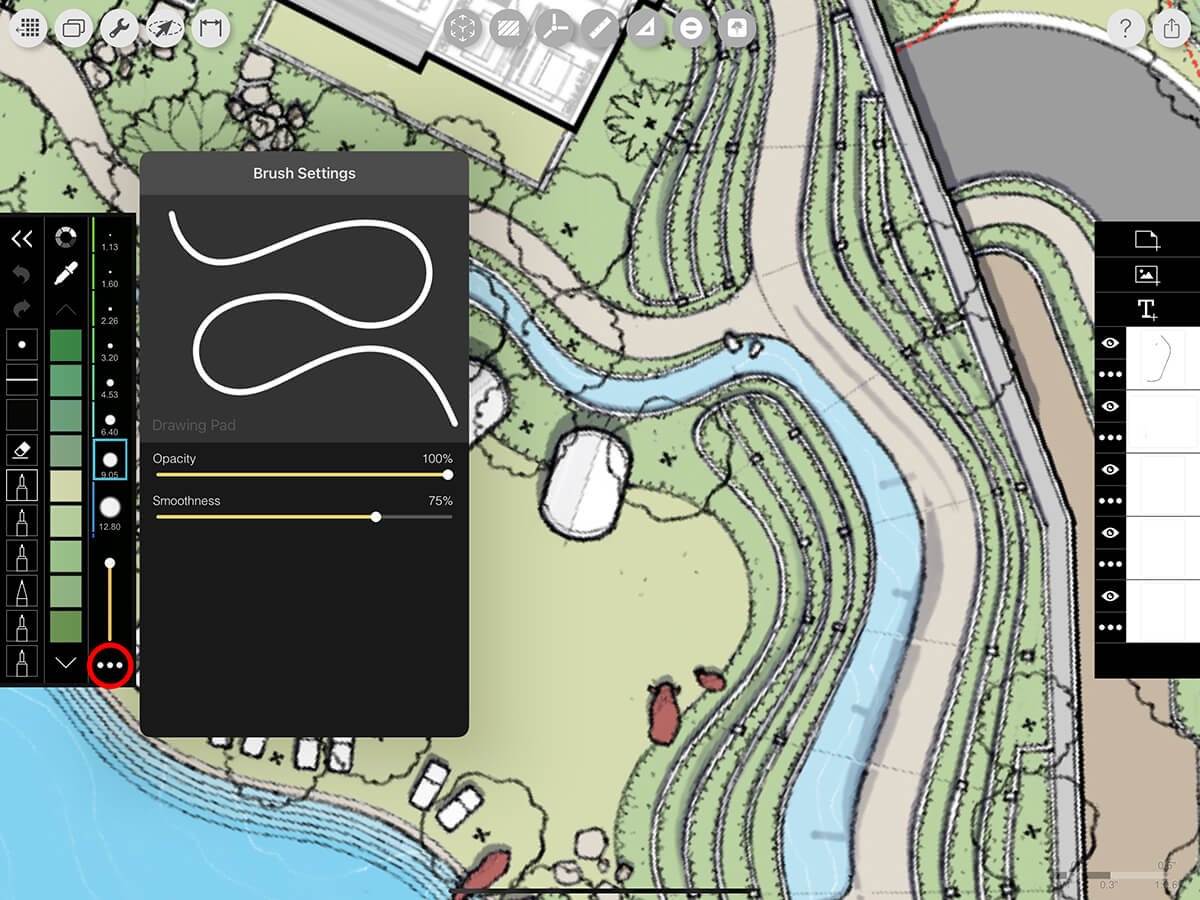 Architecture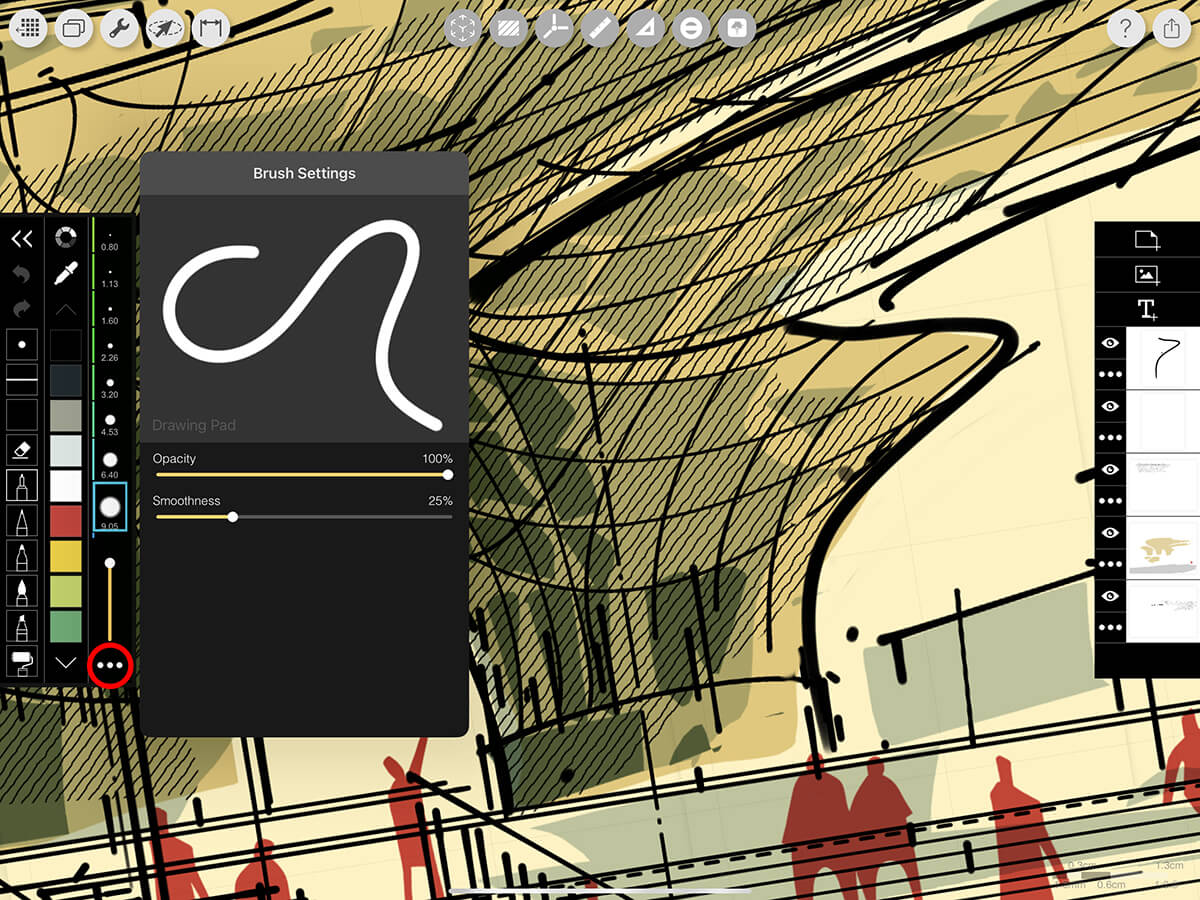 Art & Illustration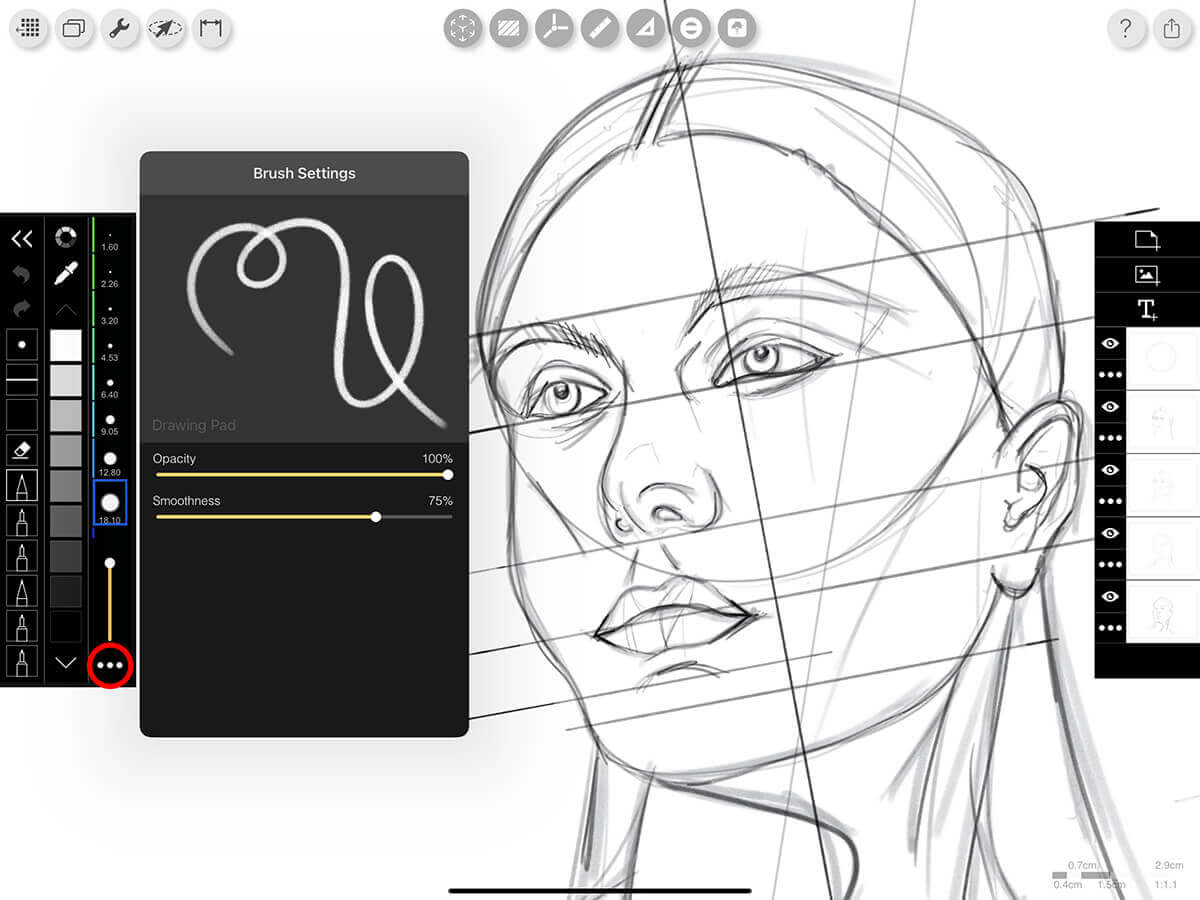 ---
How To Video
Enjoy this how to video highlighting how to set your smoothness.
---
Version: 5.4
About Morpholio Trace - Sketch Cad
Why Morpholio Trace for Architects, Landscape Architecture and Interior Designers?
Awarded Best Apps for architects, landscape architects, and interior designers, Trace is the dream sketch cad and architecture drawing software. Featured as both, the best app for iPad Pro and the best app for Apple Pencil, Trace combines the beauty and speed of sketching with the intelligence and precision of CAD. Whether you're drawing project concepts, sketching through schematic design and designing architectural details, or just drawing on-site visits through construction administration and making high-res PDF drawing set markups, Morpholio Trace is everything you need for your new favorite architect app, landscape design app, or interior design app all in one. Welcome to the new best drawing app for iPad Pro.
Morpholio Trace Ecosystem
Morpholio drawing apps are not only named as the best app for architects, best app for architecture, best app for interior design, best design app, best app for landscape architects, and best app for iPad Pro, but they also now work as a perfect complement to, and seamlessly with your favorite architectural software, architecture apps, cad software, cad app, and interior design software. This includes Autodesk AutoCad, TinkerCad, Revit, SketchUp, SketchUp Viewer, Rhino, Pinterest, Adobe Photoshop, Shapr3D, UMake, and many more. In addition, your Apple iPad Pro, iPhone, and Apple Pencil will never be more exciting to use as Morpholio's suite of drawing, design, and sketching apps become even more essential in your design process.