Overview
Want to draw like your favorite architects, landscape, interior, and industrial designers? Now you can with Trace Drawing Packs! These amazing packs include PDF drawing guides, pen settings and configurations, example projects with annotations, stencil artwork, project files with unique paper backgrounds, custom color palettes, drawing and lettering templates and a ton of other tools for creating beautiful drawings in Morpholio Trace.
---
Get Started with Trace Drawing Packs
Learn how to use your Trace Drawing Pack in three easy steps below!
Step 1. Browse the Morpholio Marketplace
The Morpholio Marketplace is full of amazing Trace Drawing Packs created by your favorite architects and designers.
Step 2. Download & Save Your Trace Drawing Packs
After you download your Trace Drawing Packs from your favorite designers, you can save all of the assets included to the "On My iPad" folder inside your Files app.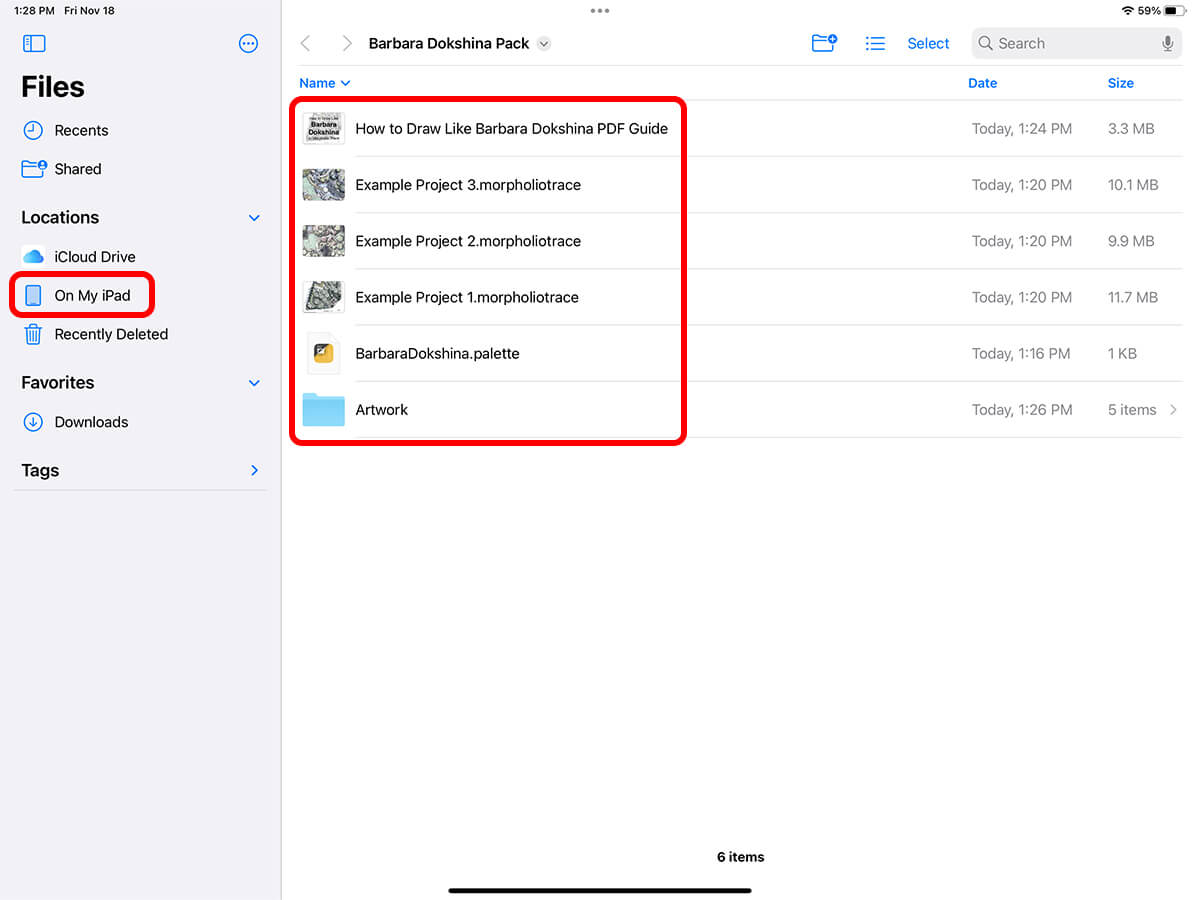 Step 3. Open & Import Your Assets
Now, it's time to get your assets into Trace! Hit the links below to learn how to open and import each type of file into your Trace app.
Configure Pen Settings
The gear and tools that designers use is fundamental to making a great drawing — the same goes for working in Trace! To set up your pens like the pros, match your Pen Type, Line Color, Line Weight, Line Opacity, and Line Smoothness to the configurations shared in the "How to Draw" pack.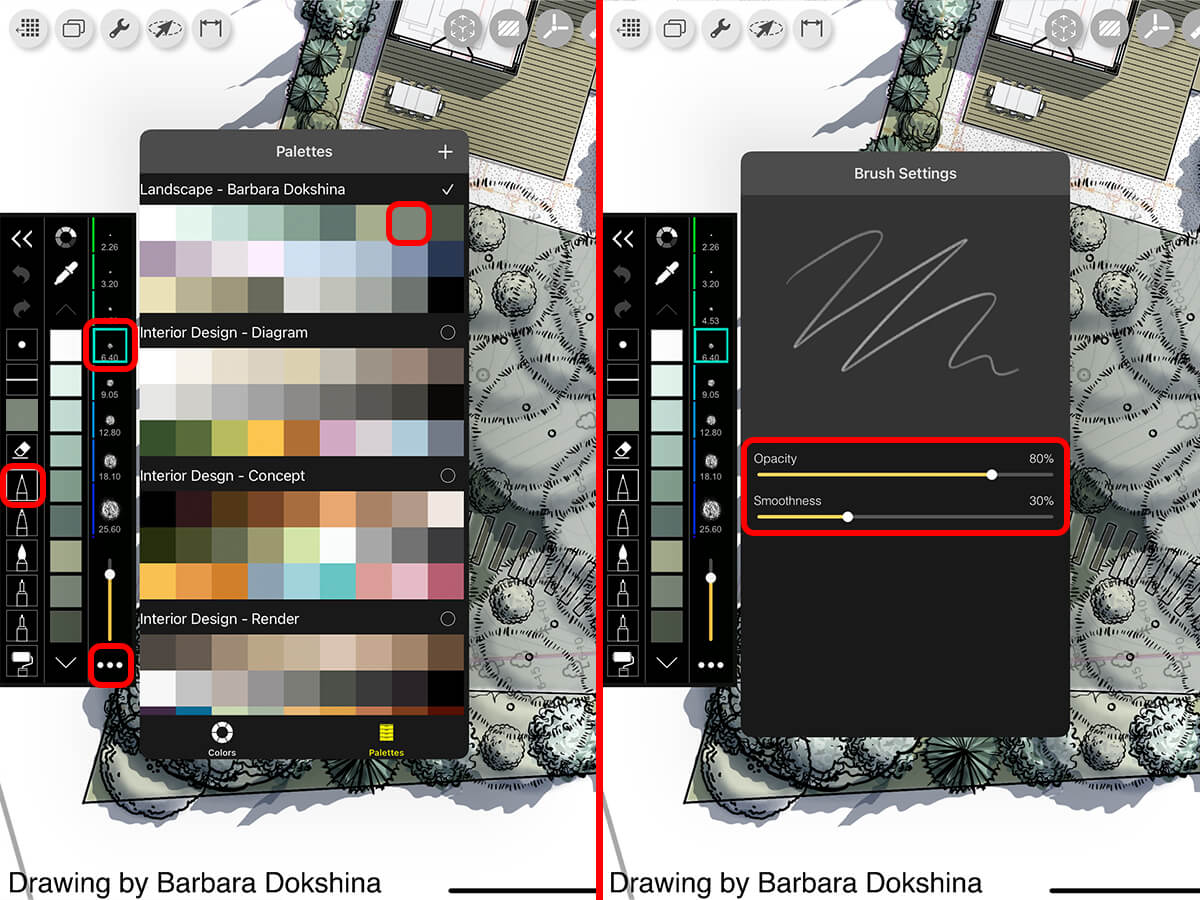 Import Projects
From templates to example drawings, taking a look at a Trace Pro's project files is a great way to learn.
Pro Tip
To preserve the template files, always duplicate the original file so you are working from a copy, rather than the original. ("Select" > Select Project > "Duplicate")
Learn how to import projects here >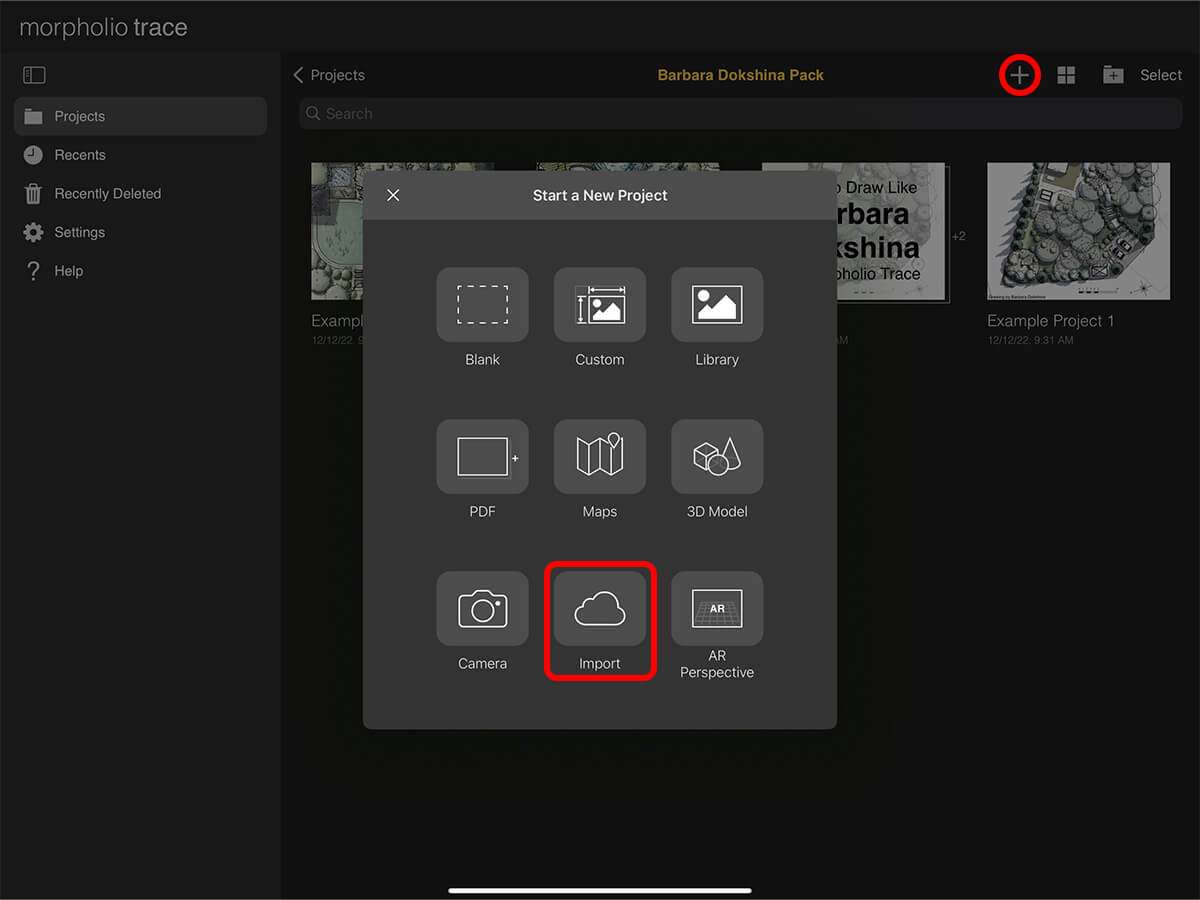 Import Color Palettes
Getting your colors right is essential to creating gorgeous drawings. By importing color palettes from your favorite designers, you can use the exact colors that they use!
Learn how to import color palettes here >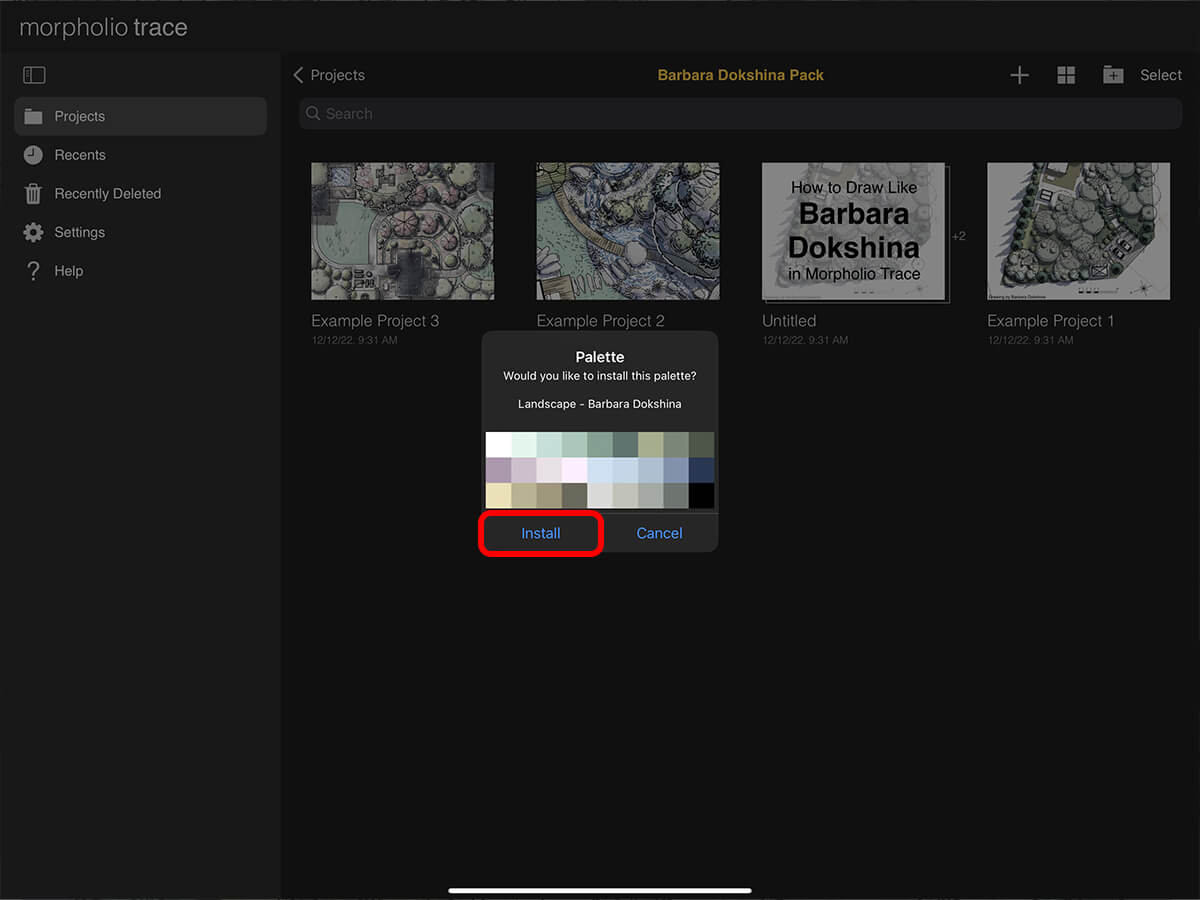 Import Stencil Artwork
What better way to emulate your hero than to be able to use the figures, furniture, and vegetation that they use in their own drawings!?
Learn how to import stencil artwork here >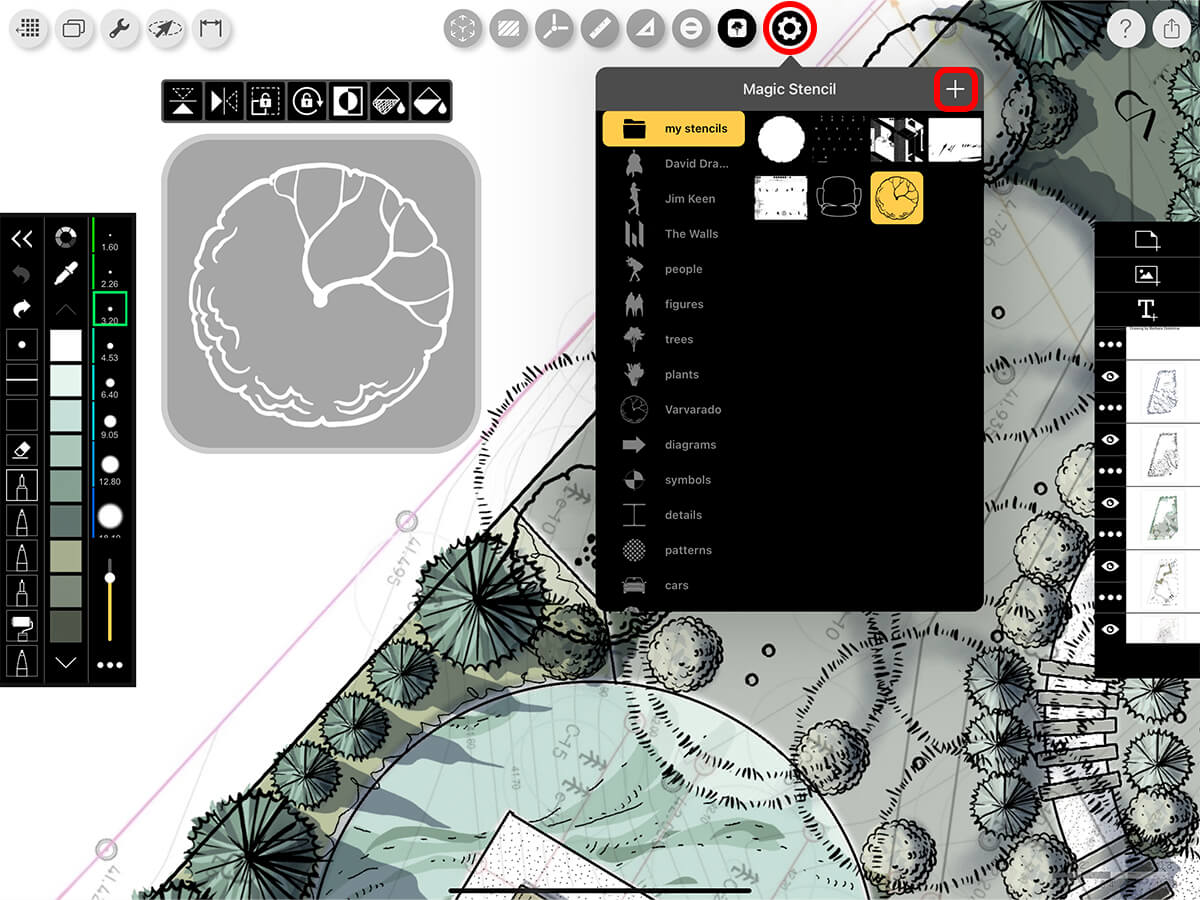 ---
Version: 5.4
About Morpholio Trace - Sketch Cad
Why Morpholio Trace for Architects, Landscape Architecture and Interior Designers?
Awarded Best Apps for architects, landscape architects, and interior designers, Trace is the dream sketch cad and architecture drawing software. Featured as both, the best app for iPad Pro and the best app for Apple Pencil, Trace combines the beauty and speed of sketching with the intelligence and precision of CAD. Whether you're drawing project concepts, sketching through schematic design and designing architectural details, or just drawing on-site visits through construction administration and making high-res PDF drawing set markups, Morpholio Trace is everything you need for your new favorite architect app, landscape design app, or interior design app all in one. Welcome to the new best drawing app for iPad Pro.
Morpholio Trace Ecosystem
Morpholio drawing apps are not only named as the best app for architects, best app for architecture, best app for interior design, best design app, best app for landscape architects, and best app for iPad Pro, but they also now work as a perfect complement to, and seamlessly with your favorite architectural software, architecture apps, cad software, cad app, and interior design software. This includes Autodesk AutoCad, TinkerCad, Revit, SketchUp, SketchUp Viewer, Rhino, Pinterest, Adobe Photoshop, Shapr3D, UMake, and many more. In addition, your Apple iPad Pro, iPhone, and Apple Pencil will never be more exciting to use as Morpholio's suite of drawing, design, and sketching apps become even more essential in your design process.