AR SketchWalk
Have you ever wanted to just jump into a sketch? You know, literally dive right in and stroll around to see how it feels. Or, better yet, take your colleague, entire team, or favorite client with you? Well, if you can believe it, you now can! Below is a quick "How To" guide to get you started using AR SketchWalk on any drawing or plan in the best app for architecture, interior design, and any other creative pursuit.
Architecture plan drawing by Cluck Design Collaborative.
---
How to Get Started with AR SketchWalk
Step 1. Set SketchWalk Target
Tap the AR SketchWalk button to begin. Then, move the Cross-Hair to place yourself in your drawing wherever you desire. Next, tap "View in AR".
Pro Tip
To view your drawing in full scale, be sure to set your scale before entering AR.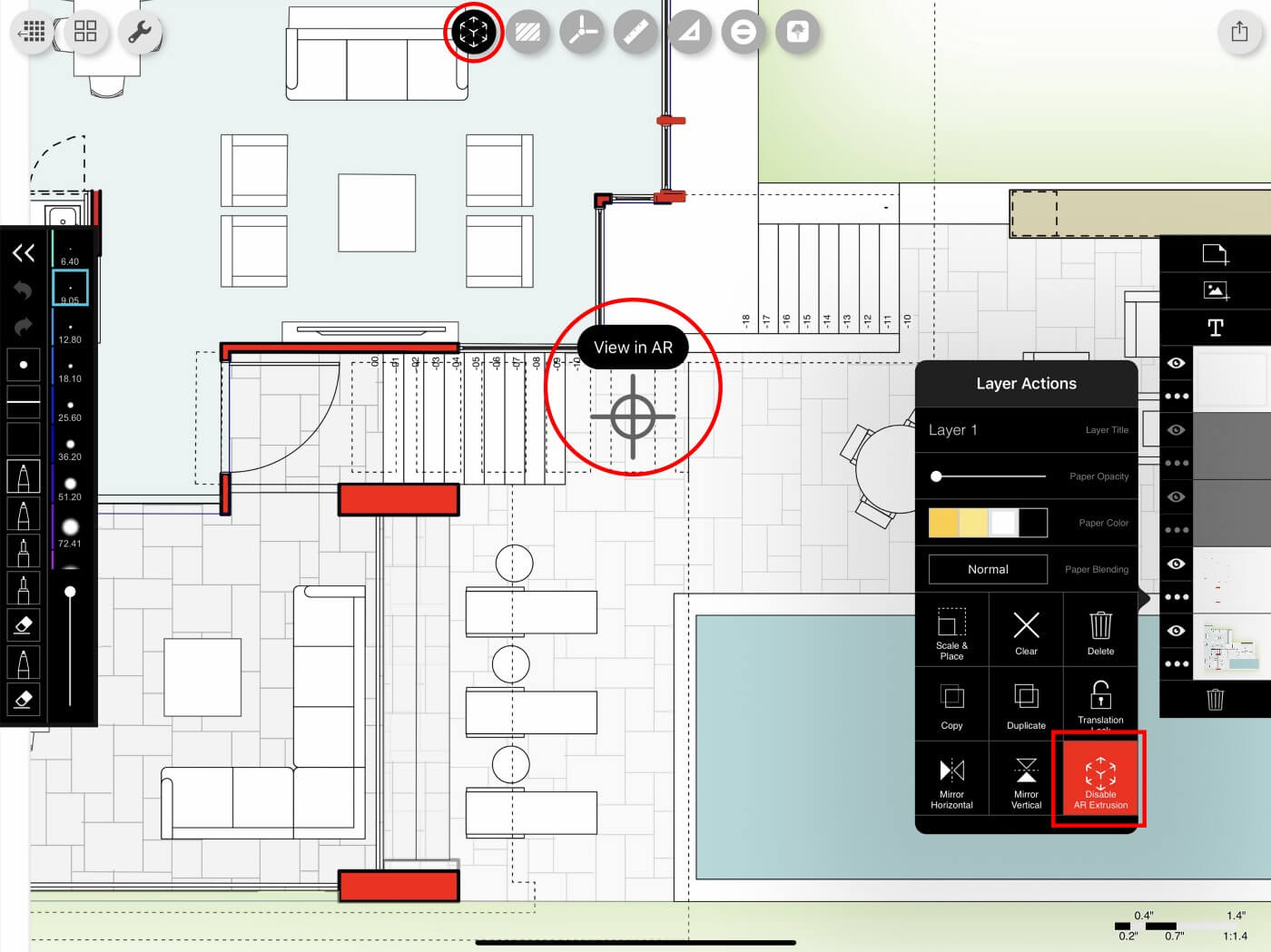 Step 2. Place Your Sketch in the World
Move your device to register a surface. When the grid appears, rotate as needed and tap anywhere on the screen to set the drawing. You should now have your drawing on the ground and, believe it or not, to scale! Meander around and feel the space.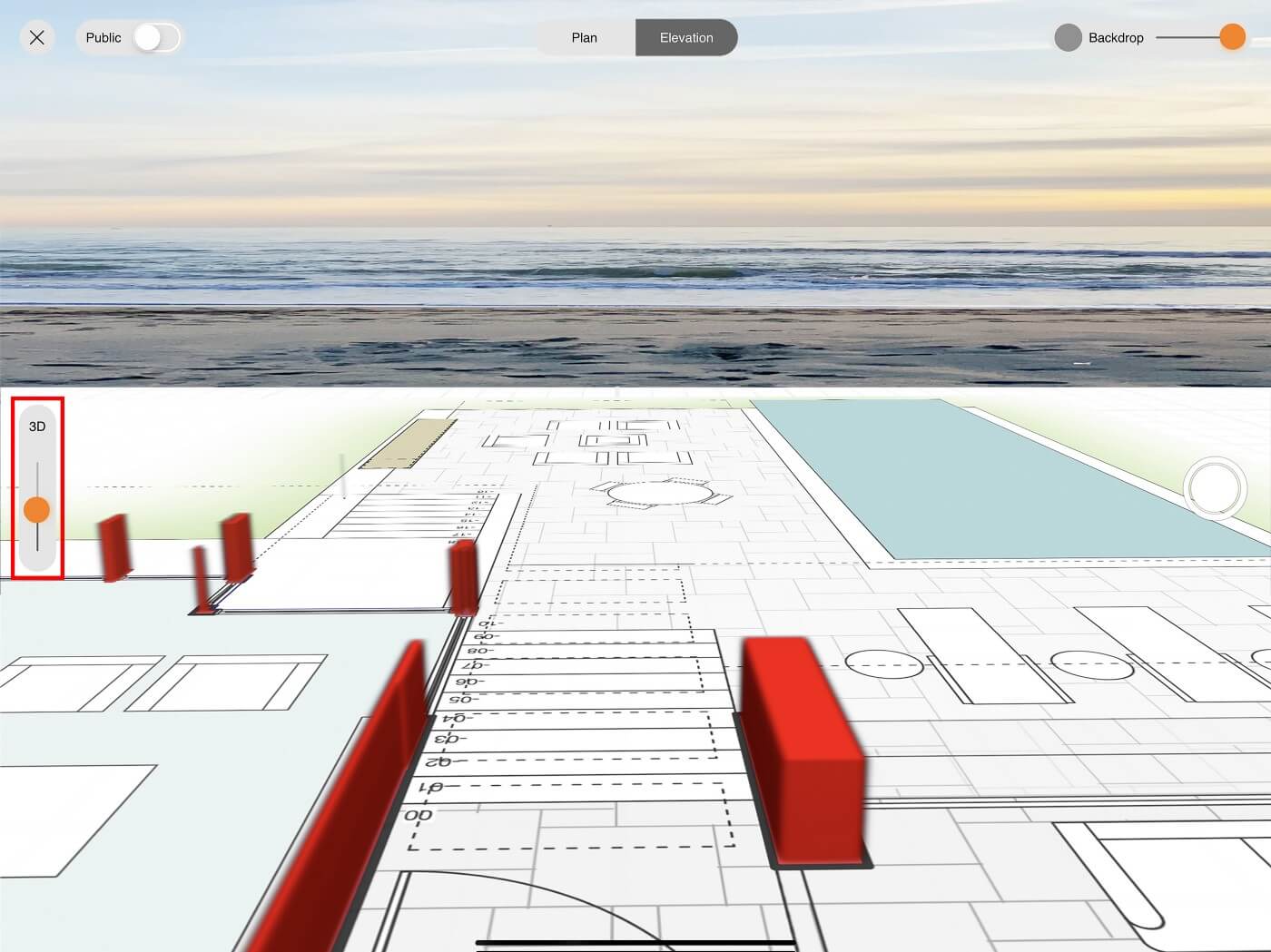 Step 3. Lift Lines Into Walls
Use the 3D Slider to extrude selected lines up and create surfaces to walk between.
Pro Tip
Use Layer Actions to control the lines you want to extrude.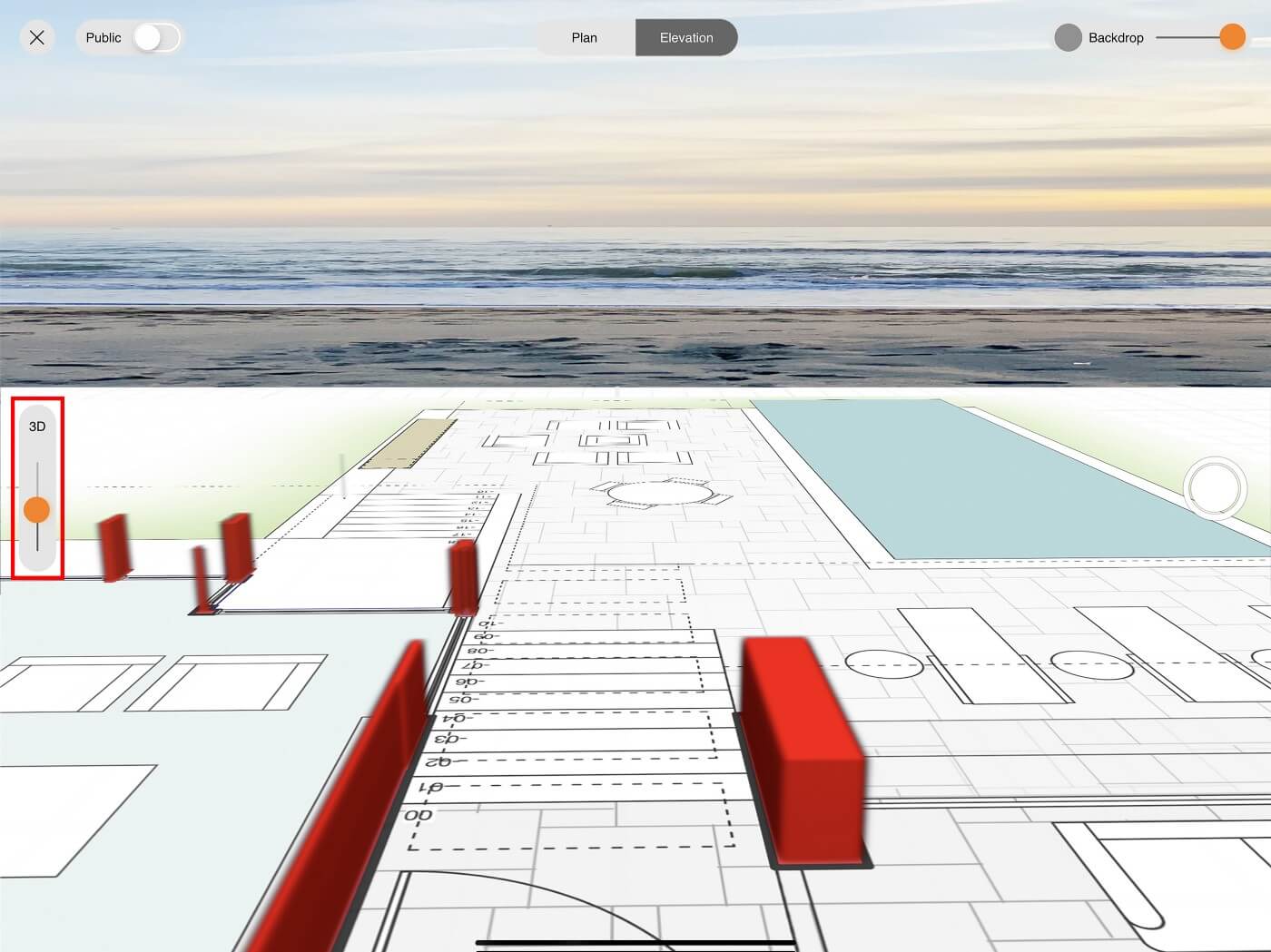 Step 4. Invite Others into Your World
Bring your team, studio, or clients with you by toggling "Public" ON.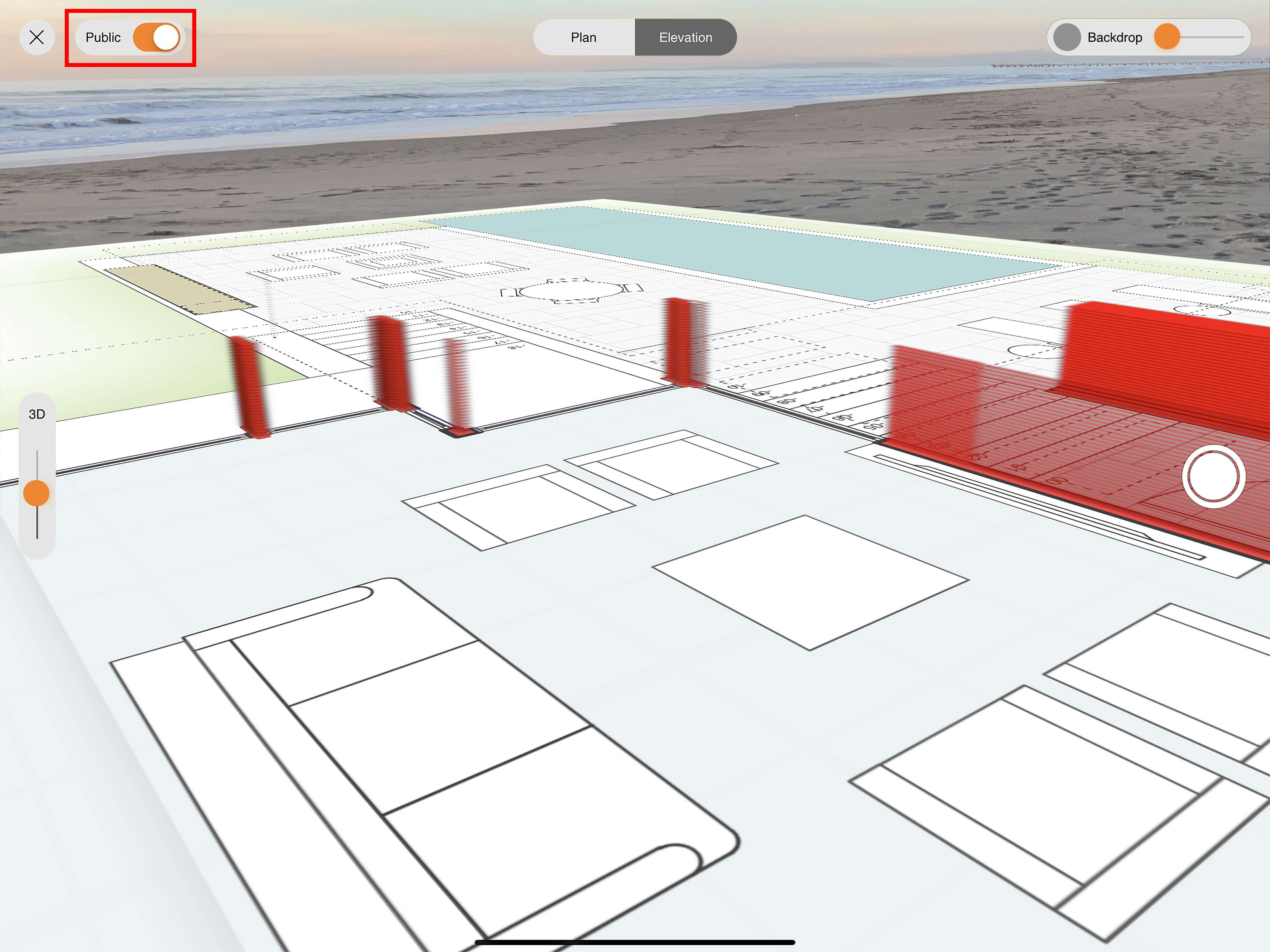 Step 5. Join an AR SketchWalk
Once the AR SketchWalk is public, Trace will automatically detect nearby iPhones or iPads that also have Morpholio Trace installed. To join the public AR SketchWalk session, tap "Join AR" on the project page.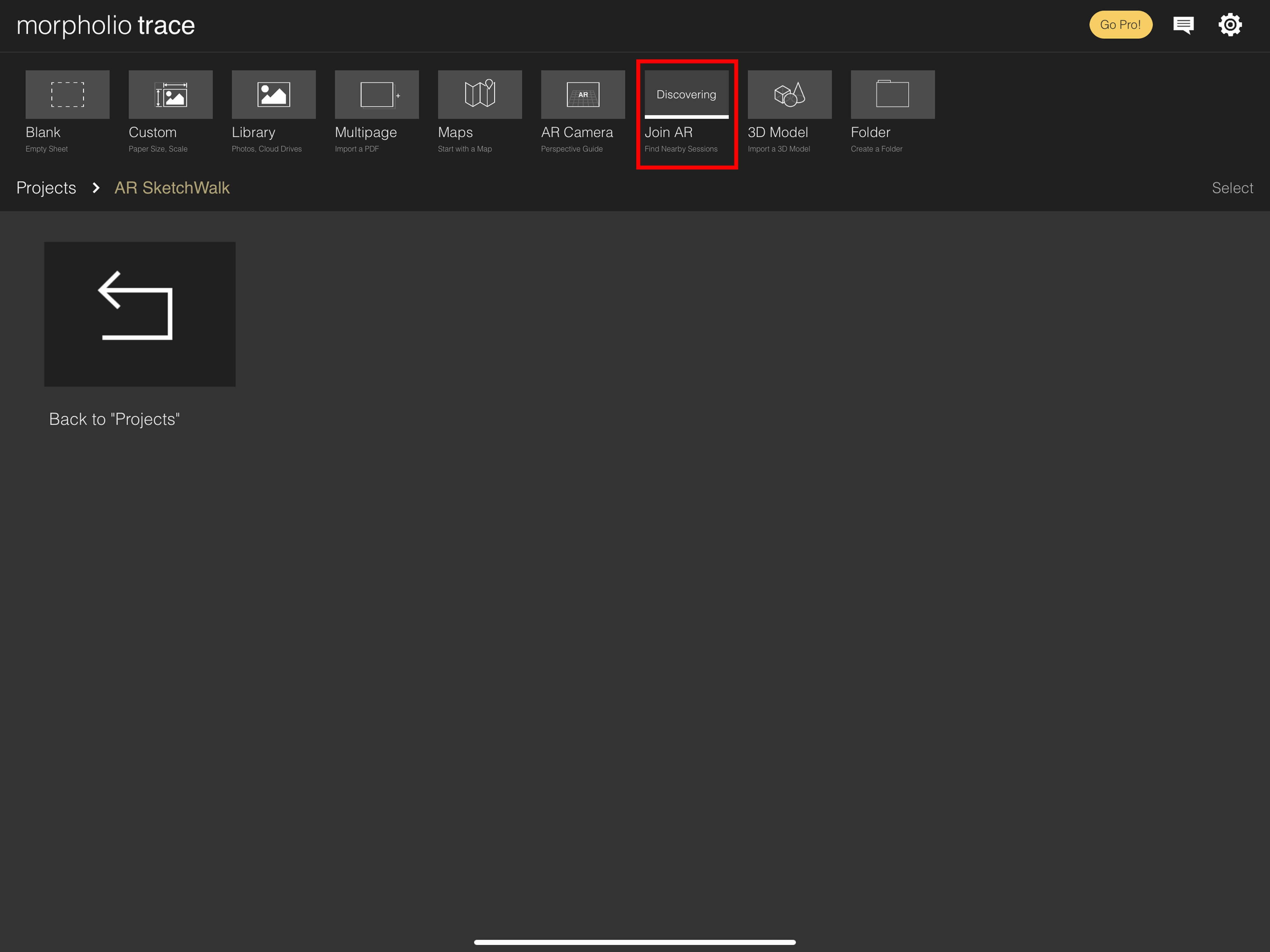 ---
How To Video
Enjoy this how to video highlighting how to use AR SketchWalk.
---
Additional Resources
How To...AR SketchWalk
Morpholio Trace adds augmented reality to its arsenal
Read More on Architect's News Paper Here >
Morpholio Unveils AR Sketchwalk, an Augmented Reality Tool to Immerse Users in Design
---
Version: 5.3
About Morpholio Trace - Sketch Cad
Why Morpholio Trace for Architects, Landscape Architecture and Interior Designers?
Awarded Best Apps for architects, landscape architects, and interior designers, Trace is the dream sketch cad and architecture drawing software. Featured as both, the best app for iPad Pro and the best app for Apple Pencil, Trace combines the beauty and speed of sketching with the intelligence and precision of CAD. Whether you're drawing project concepts, sketching through schematic design and designing architectural details, or just drawing on-site visits through construction administration and making high-res PDF drawing set markups, Morpholio Trace is everything you need for your new favorite architect app, landscape design app, or interior design app all in one. Welcome to the new best drawing app for iPad Pro.
Morpholio Trace Ecosystem
Morpholio drawing apps are not only named as the best app for architects, best app for architecture, best app for interior design, best design app, best app for landscape architects, and best app for iPad Pro, but they also now work as a perfect complement to, and seamlessly with your favorite architectural software, architecture apps, cad software, cad app, and interior design software. This includes Autodesk AutoCad, TinkerCad, Revit, SketchUp, SketchUp Viewer, Rhino, Pinterest, Adobe Photoshop, Shapr3D, UMake, and many more. In addition, your Apple iPad Pro, iPhone, and Apple Pencil will never be more exciting to use as Morpholio's suite of drawing, design, and sketching apps become even more essential in your design process.