Board
After you finish your interior design or creative moodboard, you can share it as an image, PSD, or project file with any collaborator or client.
---
How to Export Your Board
Learn how to export your board as an image, PSD, or project.


Step 1. Set Ava to Board
Tap "Board" on the Ava toggle to flip to the board mode.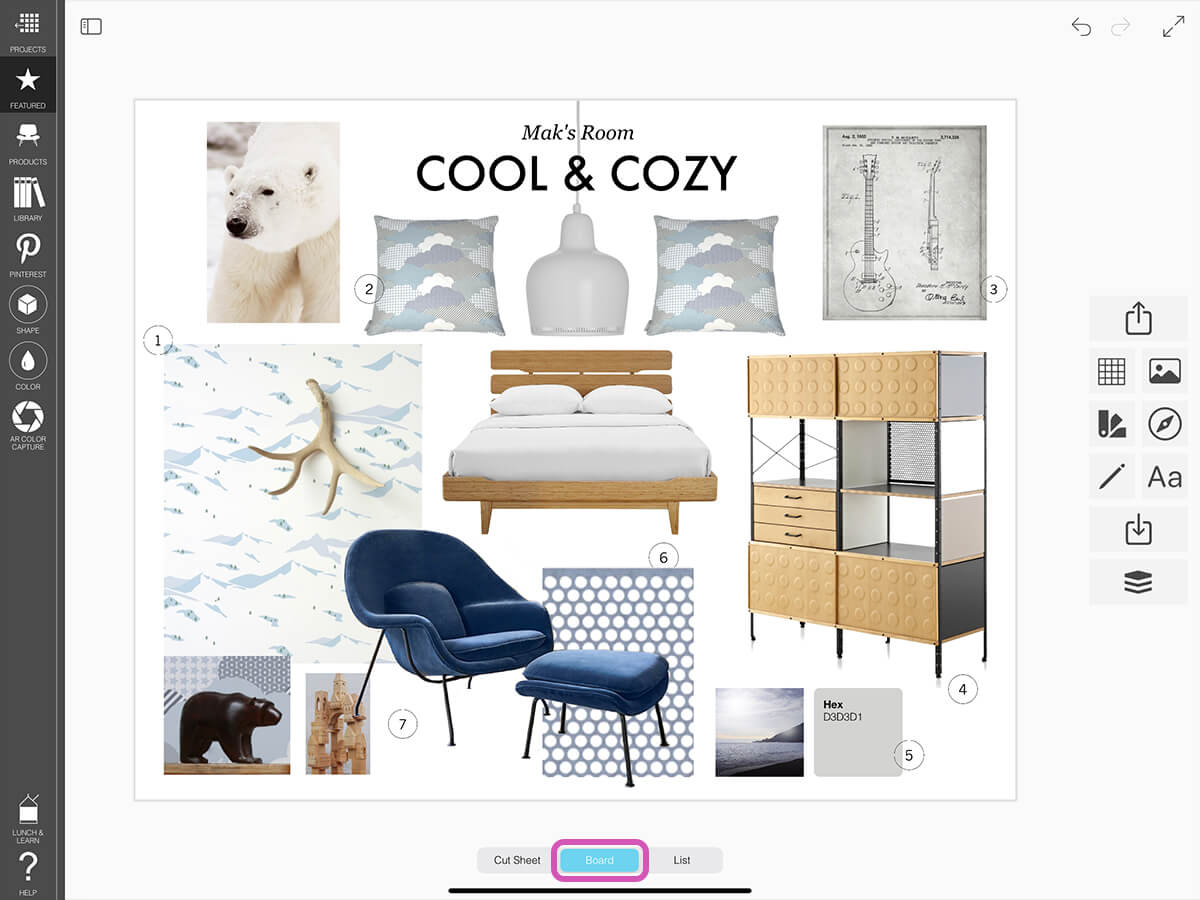 Step 2. Tap "Export" Button
Tap the Export button on the board toolbar to open the export options.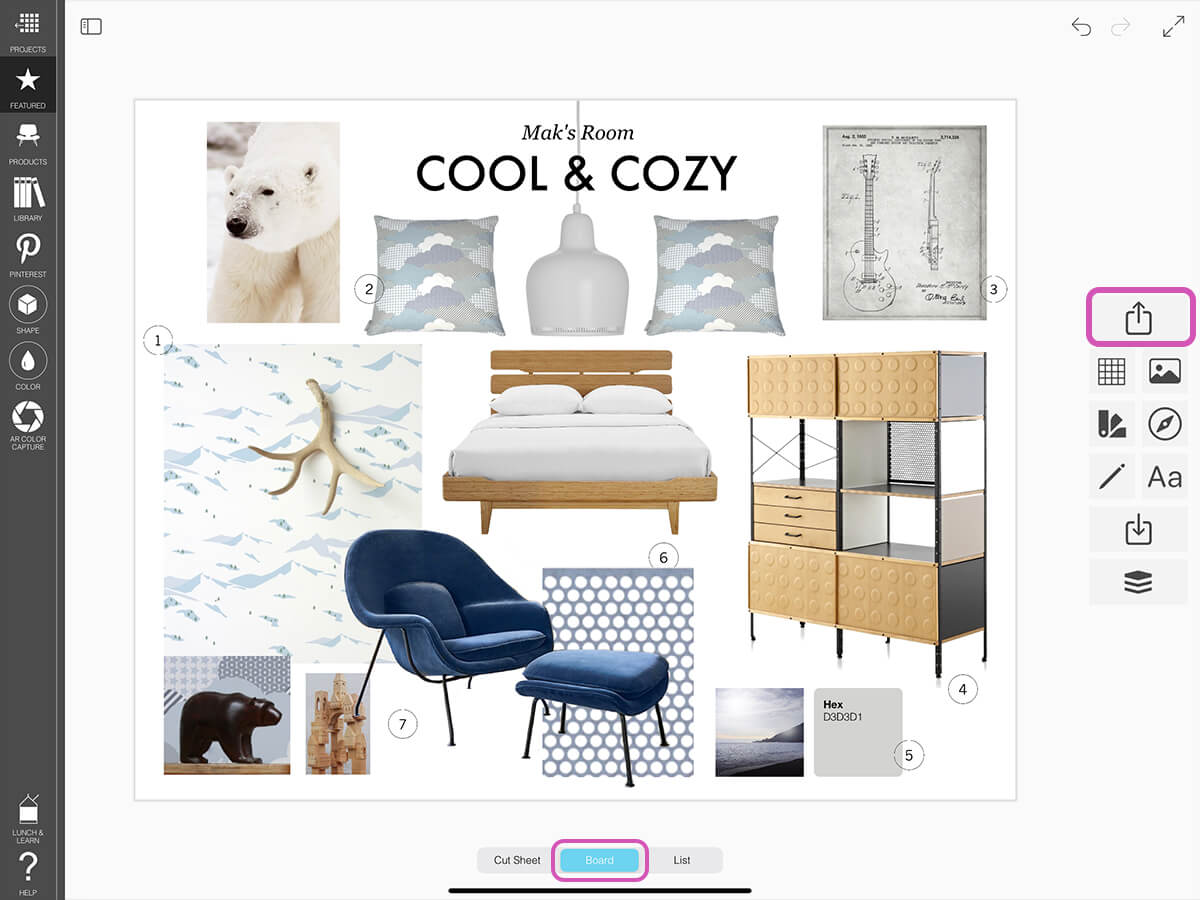 Step 3. Select File Type
You can choose between exporting an image, a PSD, or a project.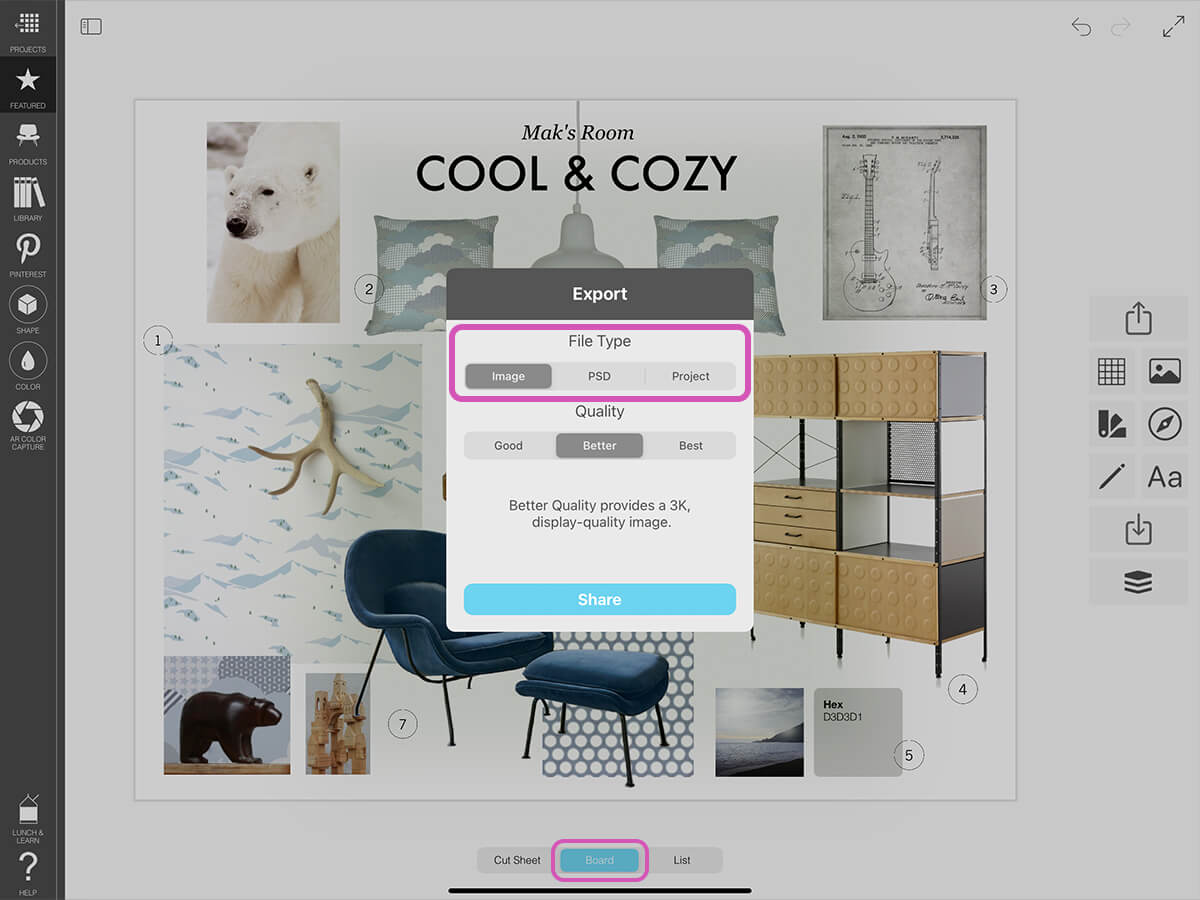 Image
Export an image file (JPG or PNG) of the board.
PSD
Export a Photoshop file (PSD) with each layer as a separate layer. If you select this option, skip to Step 5.
Project
Export a project file to edit in Morpholio Board on another device or save it as a backup. If you select this option, skip to Step 5.
Step 4. Set File Quality
If you select "Image" as your file type, you can choose the quality of your export. Then, tap "Share".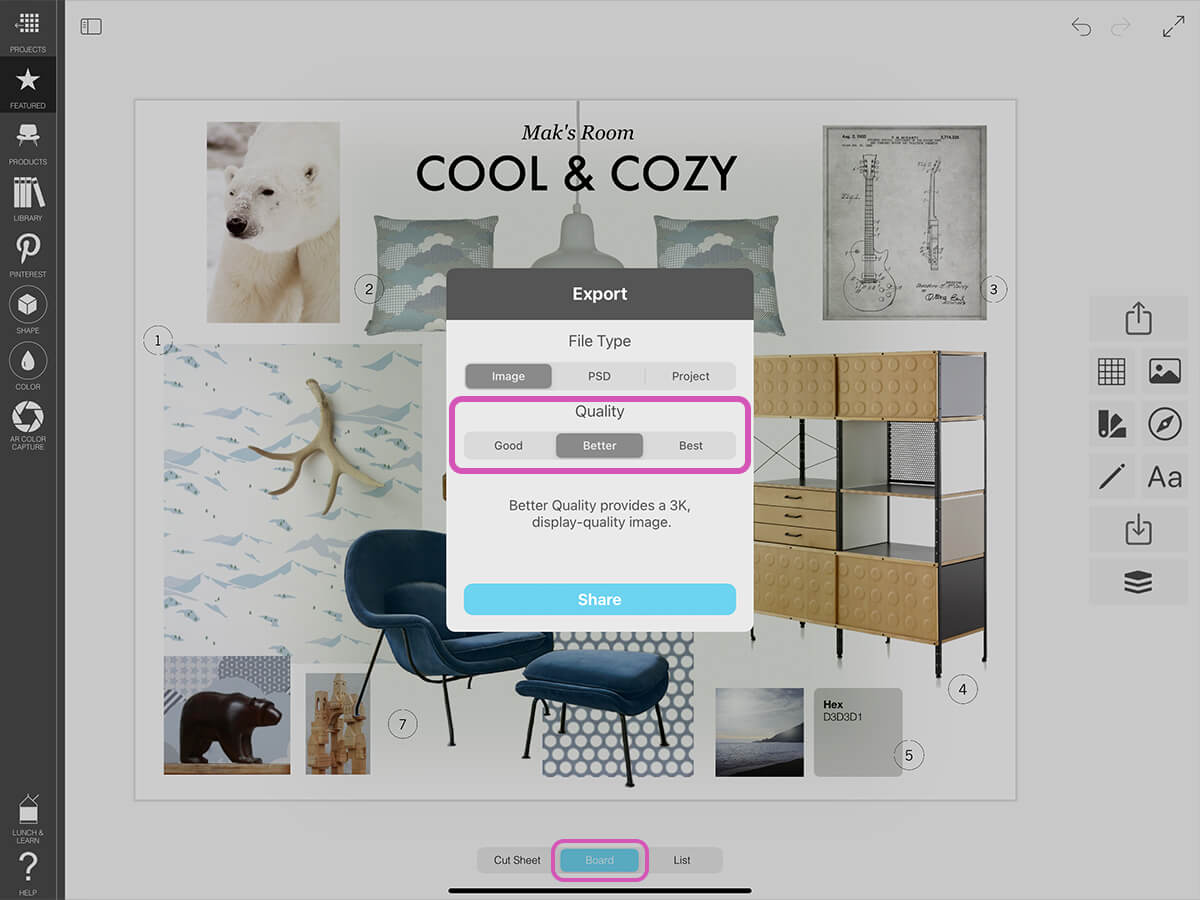 Good Quality
This provides a 2K, email-optimized file.
Better Quality
This provides a 3K, display-quality file.
Best Quality
This provides a 4K, print-quality file.


Step 5. Share or Back Up
Share the image, PSD, or project files for your board through AirDrop, email, messages, or share directly to your social media channels.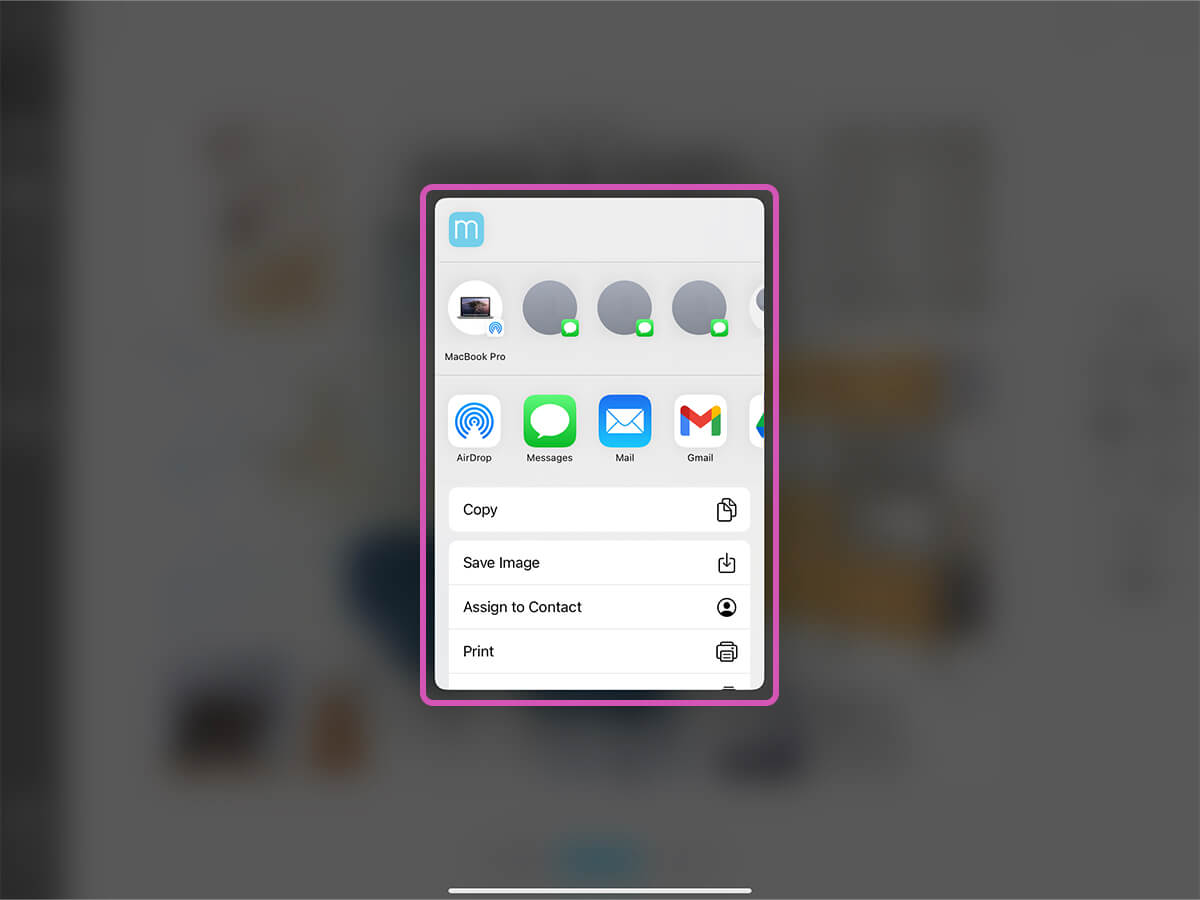 ---
How To Video
Enjoy this how to video highlighting how to export your board.
---
Version: 4.0
Why Morpholio Board for Architects and Interior Designers?
Morpholio Apps are not only the best apps for architects, interior designers, decorators and landscape designers, they also now work as a perfect compliment to, and seamlessly with, all of your favorite architectural and interior design software. This includes Autodesk AutoCad, Revit, SketchUp, Rhino, Pinterest, Adobe Photoshop, Shapr3D, UMake and many more. In addition, your Apple iPad, iPhone and Apple Pencil will never be more exciting to use as Morpholio's suite of drawing, design and mood board apps become even more essential in your design process.