Add Text
Although the images tell the story of your interior design moodboards, adding relevant labels, captions, and titles is extremely important to help direct your audience.
---
How To Get Started with Text
Learn how to add and edit your text.


Step 1. Tap the Text Button
Tap the Text button to open the text editor.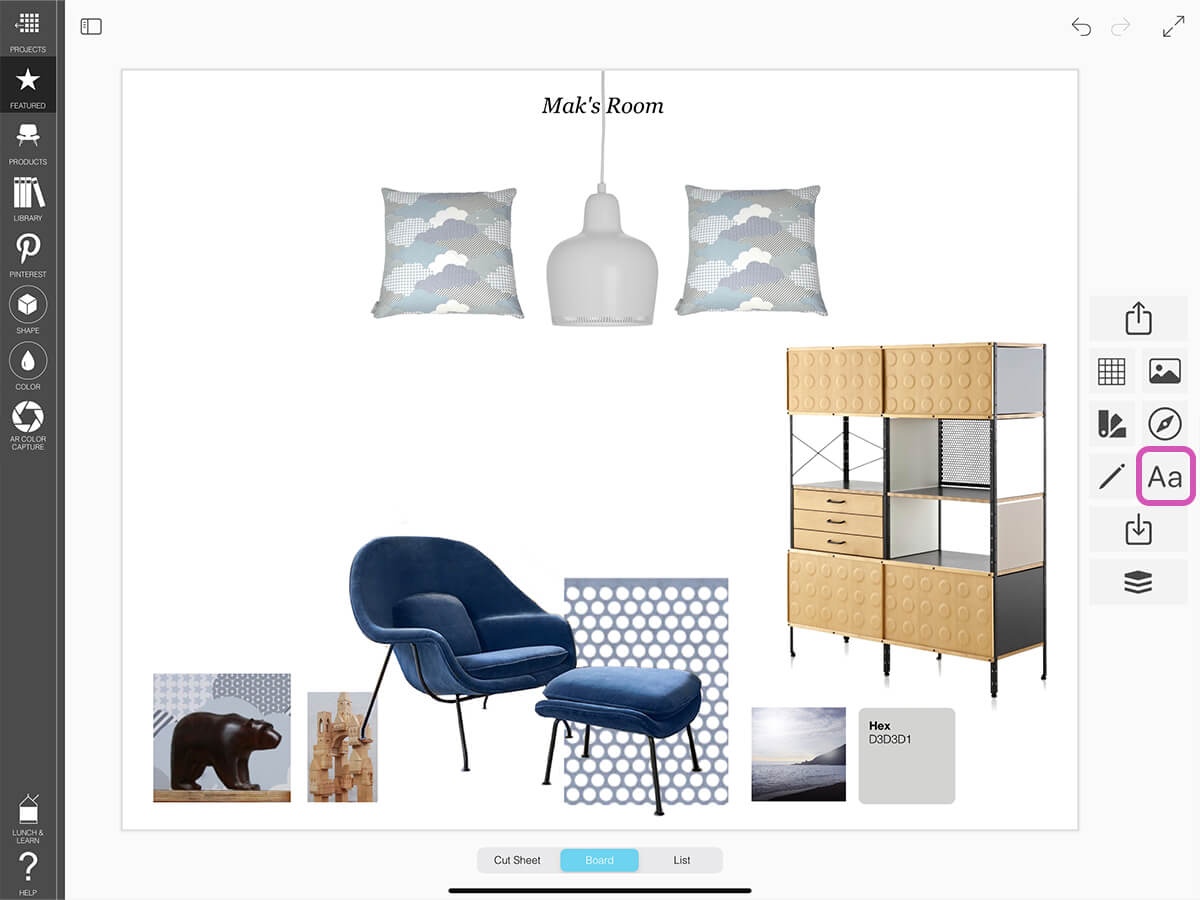 Step 2. Edit Mode
You can alter the appearance of each individual text layer.
Pro Tip
At this time, text layers cannot be grouped or edited together. We're working on updating this though!
Font
Tap the Font button to change the font.
Color
Tap the Color Wheel button to change the color of your text.
Size
Tap the Font Size to change the size. Alternatively, you can adjust the size of your text by moving the gray corner nodes.
Text Box Width
Drag the blue dots on the sides of the text box to adjust the width.


Step 3. Insert Your Text
Tap "Done" to confirm your changes and add your text to your board.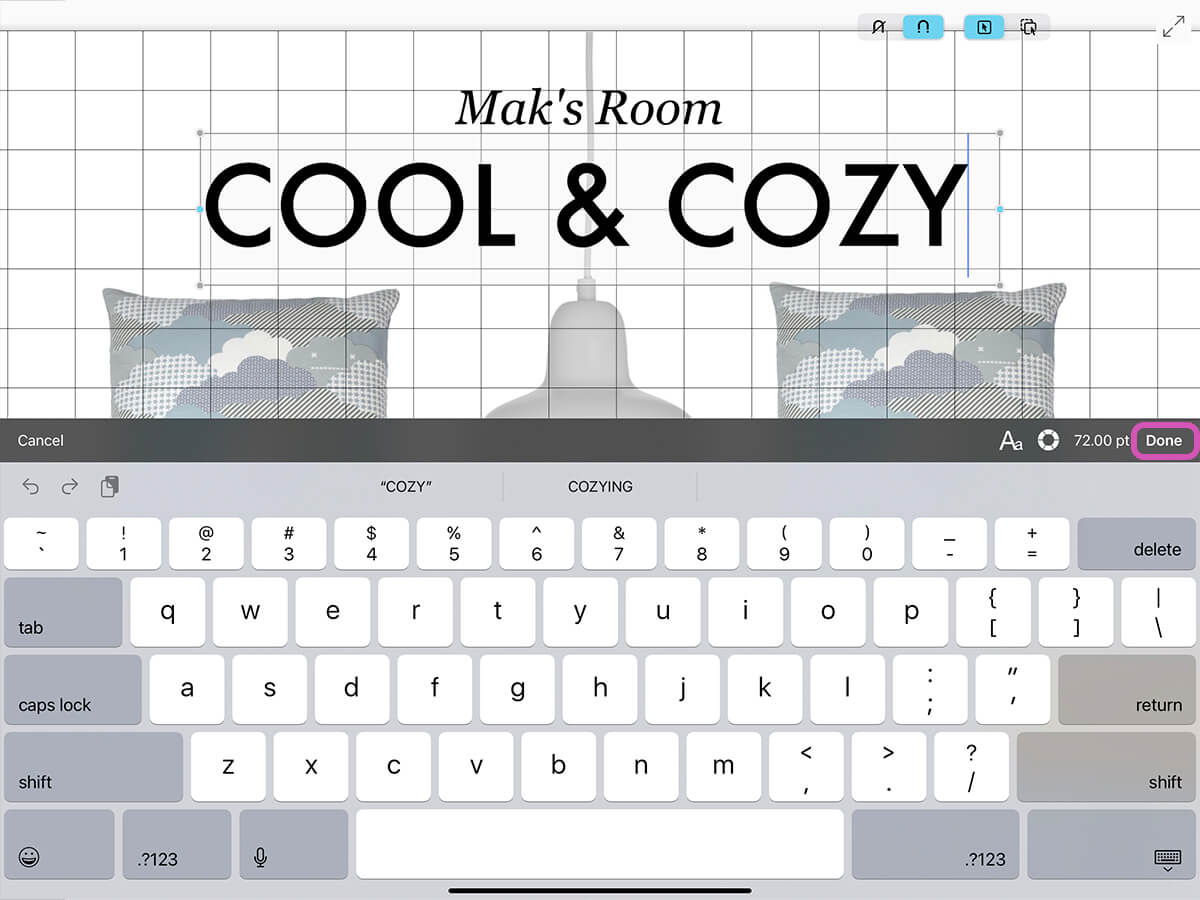 Step 4. Edit Your Text
Tap the text box on your board and then tap the Text button in the image toolbar to edit your text.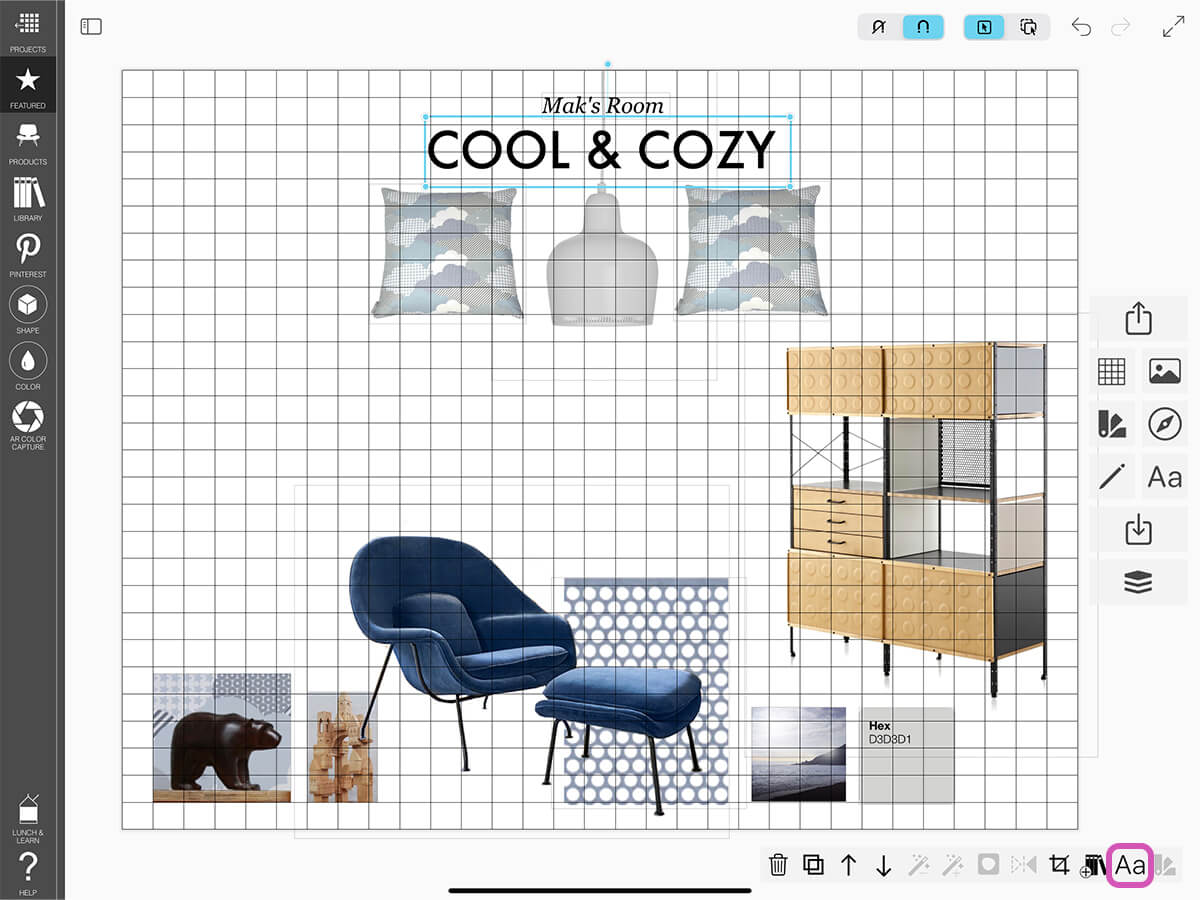 ---
How To Video
Enjoy this how to video highlighting how to add text to your board.
---
Version: 4.0
Why Morpholio Board for Architects and Interior Designers?
Morpholio Apps are not only the best apps for architects, interior designers, decorators and landscape designers, they also now work as a perfect compliment to, and seamlessly with, all of your favorite architectural and interior design software. This includes Autodesk AutoCad, Revit, SketchUp, Rhino, Pinterest, Adobe Photoshop, Shapr3D, UMake and many more. In addition, your Apple iPad, iPhone and Apple Pencil will never be more exciting to use as Morpholio's suite of drawing, design and mood board apps become even more essential in your design process.