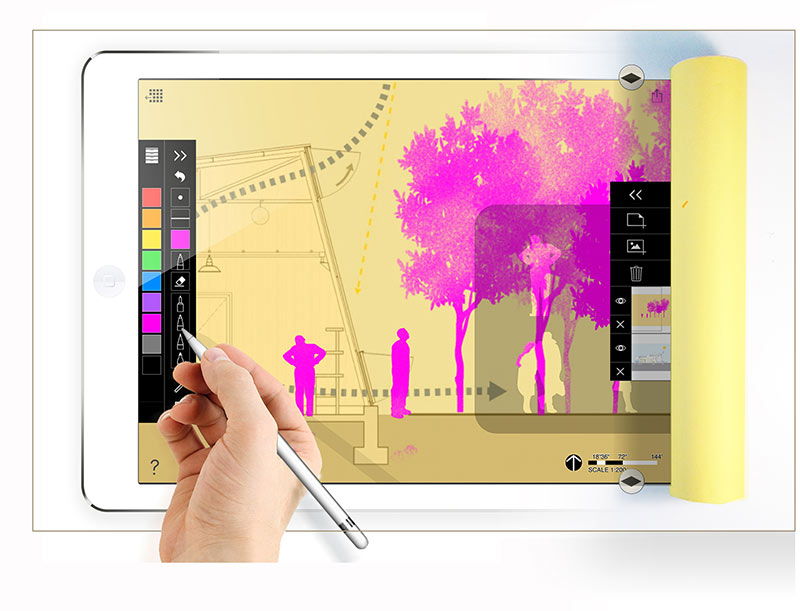 Morpholio Trace
Trace, essential to any design or creative process, allows users to instantly draw on top of imported images, or background templates, layering comments or ideas to generate immediate, intelligent sketches that are easy to circulate. Morpholio Trace is ideal for architects, designers, photographers, artists, or members of any image driven culture. It is the unique sketch utility that allows you to easily develop ideas in layers, communicate via drawing markup, and connect fluently with your global network.
What would you Stencil?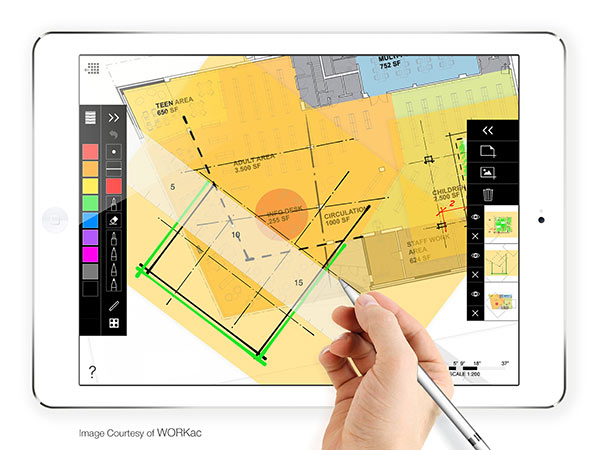 MARKUP
Comment on Plans, Drawings, Progress Images or Contact Sheets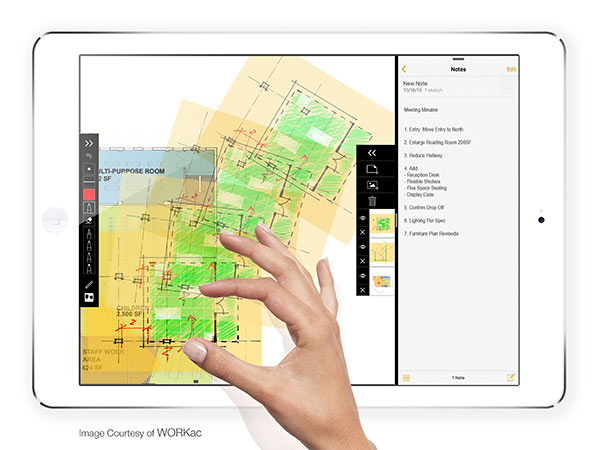 CREATE
Design and Innovate by building up ideas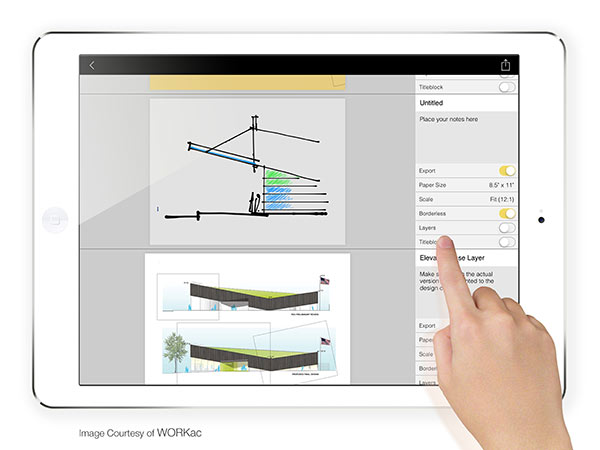 COMMUNICATE
Graphically share information that words alone cannot achieve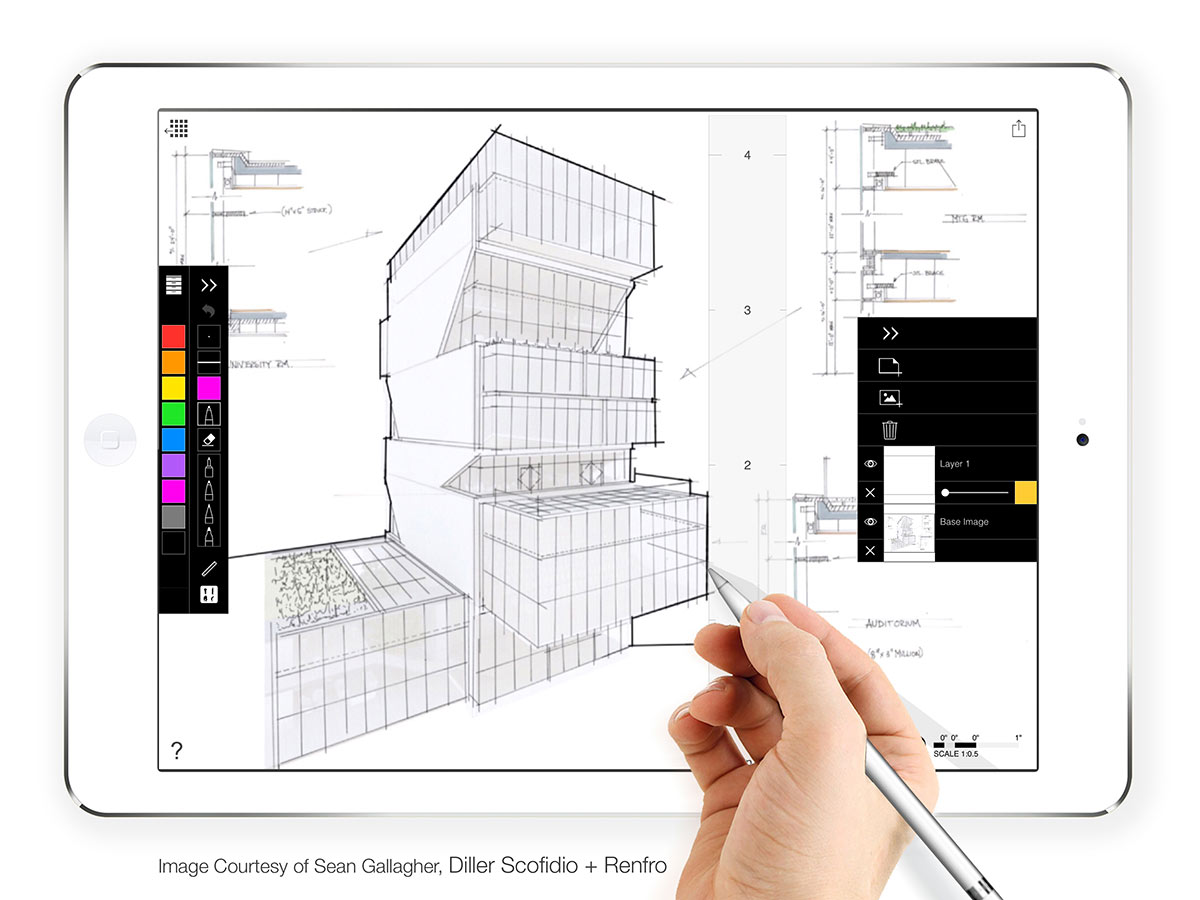 Trace Features...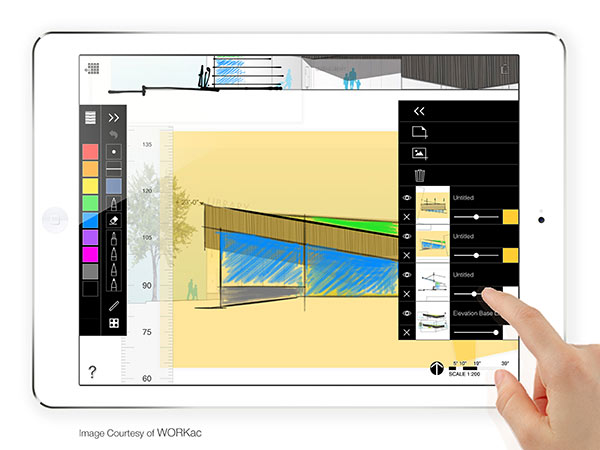 COLOR
Custom palettes for multiple uses
TEMPLATES
Custom backgrounds for multiple uses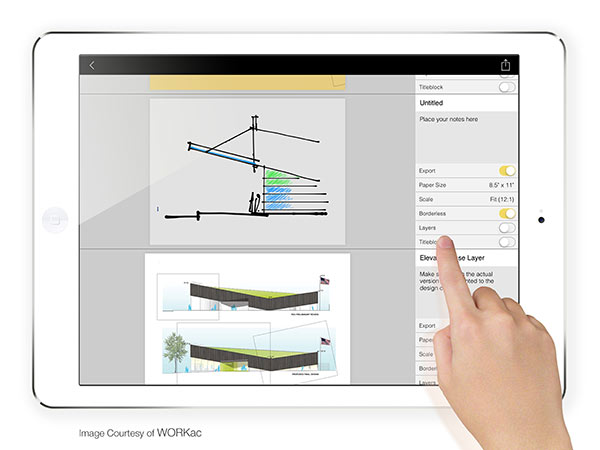 LAYERS
Manage layers and drawings
See how Trace app and Apple Pencil help designers visualize their ideas in Apple's iOS Quick Tips podcast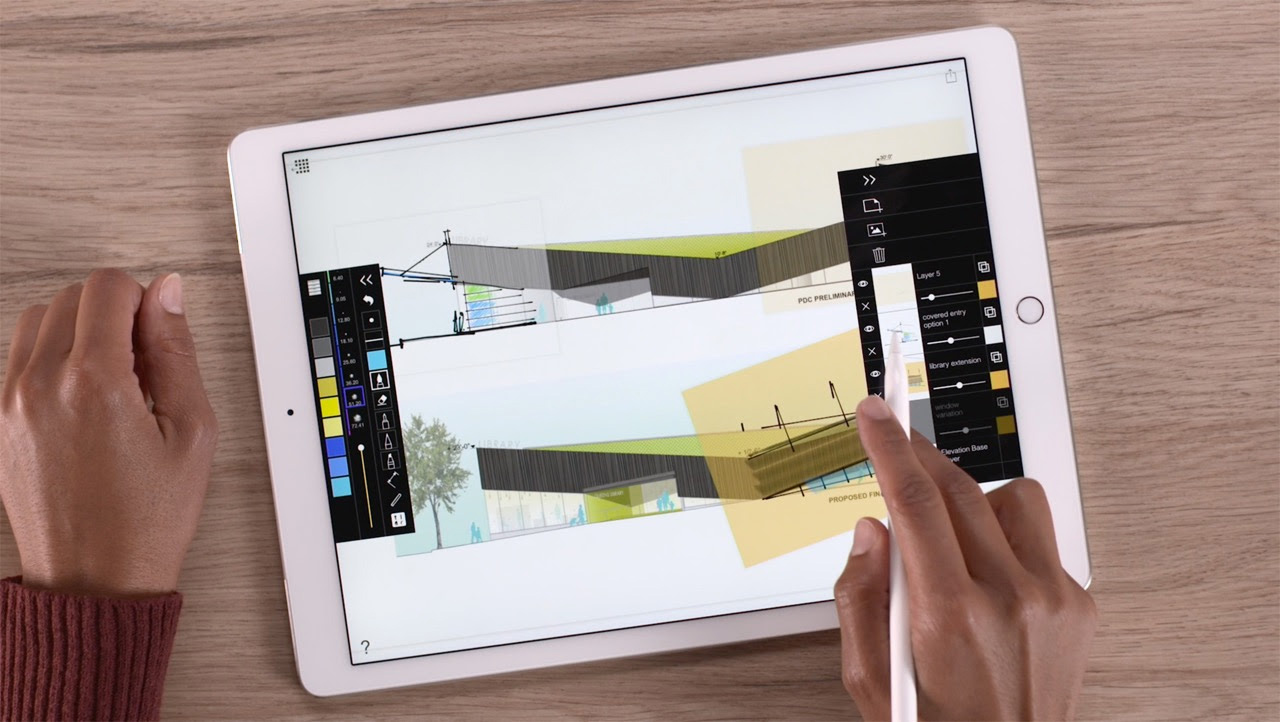 Create Layered Drawings with Apple Pencil and the Morpholio Trace app
Imagine if you had access to all of your favorite drawing tools anywhere. With iPad Pro and Apple Pencil, it's easy for architects and creatives to sketch and share their ideas with the Morpholio Trace app from the app store. Launch podcast.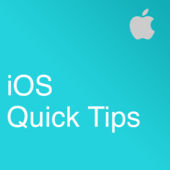 About iOS Quick Tips
Learn how to get the most from your iPhone and iPad at work with this collection of tips for business, featuring iOS shortcuts, and demonstrations of business friendly iPad and iPhone apps available in the App Store.
Stencil...
Stencil, Morpholio's new patent pending technology automatically turns any image you can find, make or take into a custom template in seconds. Simply find or capture a photo, set the contrast or invert, and transform it into a stencil that is forever at your disposal. Use any brush or color or combination of either to sketch over the stencil on top of any photo image or drawing. Lastly, you can add your own custom stencils to the array of premade figures, furniture, fixtures, entourage, landscape and graphic symbols that bring any sketch, floor plan, section drawing, or background image to life.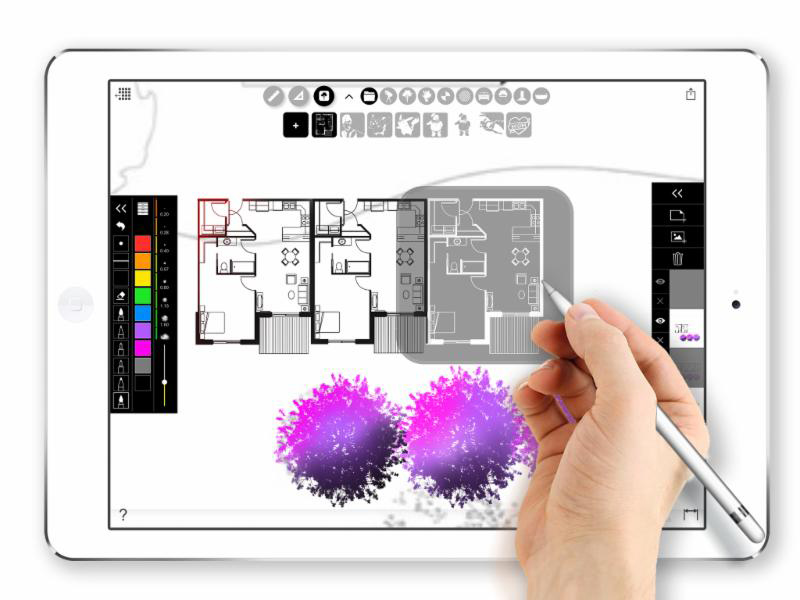 ScalePen...
The ScalePen, a patent-pending technology that checks the drawing scale and zoom level continuously to automatically assign a calibrated set of technical pens. The result is simple but powerful - an array of perfect pen sizes that dynamically responds as you move around, through and into the drawing. It yields an enormous reduction in time for the designer, brings precision and clarity to line weight, and gives architects the ability to make beautiful sketches at multiple scales, within a single drawing, set of layers or layouts.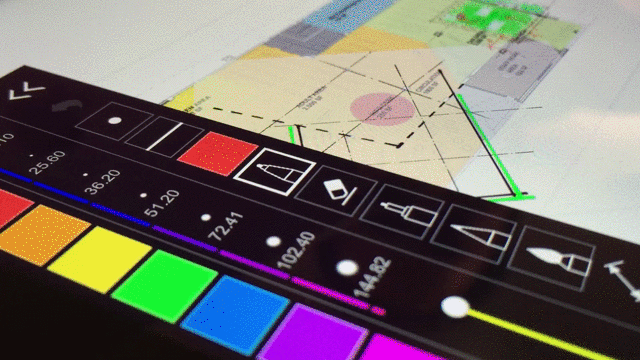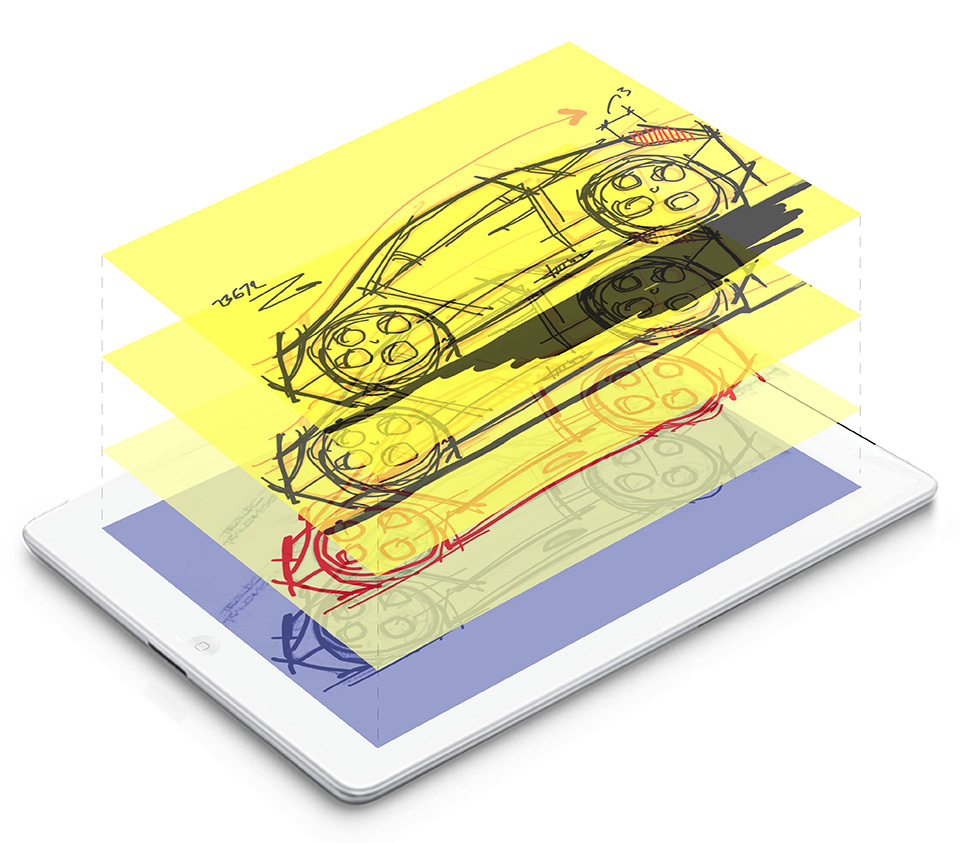 What People Are Saying...
"users can draw upon imported images or backgrounds as well as adding comments or ideas which may be emailed to colleagues, increasing global design communication."
"the architects of Morpholio still see a future for the hand-drawn, and they want to fuse the way design was traditionally done with new technology that gives creatives the ability to digitally sketch on "old-fashioned" trace paper and seamlessly share their ideas with one another."
"A new mobile device app digitizes a tool long cherished by architects and designers."